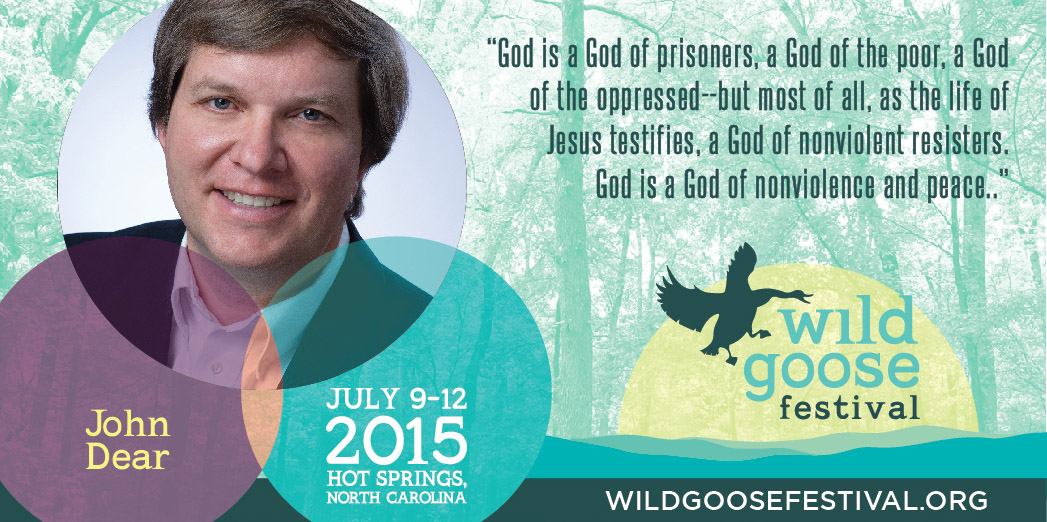 If you haven't heard already, this year's theme for Wild Goose is Blessed Are The Peacemakers. And, for one of our keynote speakers, that's more than just a theory.
John Dear is a Catholic priest who has been arrested over 70 times in acts of civil disobedience against war. He spent eight months in prison for a Plowshares disarmament action and has been nominated by Archbishop Desmond Tutu for the Nobel Peace Prize.
This will be John's fourth time at the festival; he's only missed one festival on the east coast.
He loves meeting all the wonderful people that attend, says John. "Going gives me hope."
This year, he is scheduled to be the morning keynote speaker. "I will reflect on Jesus as a peacemaker and the calling of any Christian to be a peacemaker," he says.
For John, peacemaking is more than a good idea: it's all encompassing. "We must make peace with ourselves," he says, "and everyone we know, all creatures, the whole world. And we must join the global grassroots movement of nonviolence."
Making peace is at the core of what it means to follow Jesus.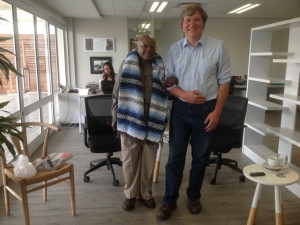 "It's not enough to just sit back, say your prayers and complain," he says. "You have to get involved in the struggle to end war, poverty, nuclear weapons, and environmental destruction and put Gospel nonviolence into action."
It's a challenging message, but a challenge John believes Wild Goose, on its fifth anniversary, is ready to meet.
"If American Christians are going to become mature, they must become universal. That's how peace begins," says John. "We must move into Saint Paul's vision of citizens of the Kingdom of God."
"I expect people at Wild Goose Festival to not just listen, but prepare to go home after the festival and take action. To start working to change the church. We must actively work to create peace, otherwise the church may as well close up shop."
Are you ready to start making peace?