A MUCH BIGGER AND BROADER BIBLE
Pre-Festival Offering
Thursday July 13
9 am – 5 pm
cost: $59.00
Take a deep breath as we dive into a bigger and broader Bible. Join us for this all-day event with renowned biblical scholar Hal Taussig and guests Chebon Kernel and others, as we delve into a world beyond the confines of the traditional Bible.
Take an intellectual journey that expands the biblical canon to include 150 fascinating ancient Jesus books discovered since the mid-1800s. We'll learn how these uncovered texts connect when placed in the twenty-first century's life, love, violence, trauma, gender-bendedness, queered, and open-mindedness.
Immerse yourself in the wonders of the past and explore how they can enhance your understanding of the present. This promises to be an eye-opening, enlightening experience that will inspire you to see the Bible in a broader, more inclusive light. We look forward to embarking on this enlightening journey with you.
Hal Taussig is author of 16 books, retired Professor of New Testament for 18 years at Union Theological Seminary in New York , Professor of Bible at Chestnut Hill College in Philadelphia, United Methodist pastor, lecturer nationally and Australia, New Zealand, France, Korea, Canada, Switzerland, Germany. He and his work have been featured and covered by the New York Times, Los Angeles Times, the Daily Show, People Magazine, Newsweek, Time, Brian Lehrer Show on WNYC, the History Chanel, the Bob Edwards Show on Sirius Radio, Washington Post, and Philadelphia Inquirer. Click here for more.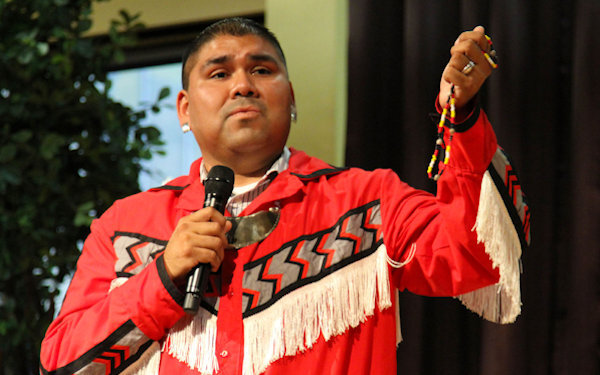 The Rev. Chebon Kernell, a native American theologian, is a recipient of the Religious Literacy Award and an ordained Elder in the Oklahoma Indian Missionary Conference.
He has worked to challenge the Church to improve relationships with indigenous people and shared perspectives on indigenous communities' history, work being done, and how people can stand in solidarity as we prepare for the future.
Natalie Renee Perkins serves as director of digital ministry at Middle Collegiate Church and as a chaplain for New York University. She received her master of divinity degree from Union Theological Seminary, where she was awarded the Karen Ziegler Feminist Preaching Prize. Perkins is the cofounder of the Tanho Center and works with the Westar Institute. A singer, musical theatre performer, and composer, she performs nationally and internationally. Click here for more.
Check In for pre-festival events will be available on Wednesday from 1 pm to 5 pm, and Thursday from 7am to 9 am.
If you're tent camping, there's no additional campsite charge for Wednesday night.
Some campsite locations are restricted due to large venue tent construction in several areas.
RV campers will need to purchase an additional night.