NEW WRITERS WORKSHOP
Pre-Festival Offering
Thursday September 2
9 am – 5 pm
cost: $59.00
Make plans now to attend our New Writers Workshop. Enjoy the mountain air and sit under the tent with Jessica and Brian, and learn about getting published, marketing, and writing.
Curated by Brian Allain and Jessica Miller Kelley
Brian Allain leads Writing for Your Life, a resource center and conferences for spiritual writers, which includes the Publishing in Color conference series, intended to increase the number of books published by spiritual writers of color.  Brian also leads the teams that produce Compassionate Christianity and How to Heal Our Divides. Previously Brian served as Founding Director of the Frederick Buechner Center where he led the launch of Mr. Buechner's online presence and established several new programs and strategic partnerships. Brian has developed and led spiritual writers conferences at Princeton Theological Seminary, Drew Theological Seminary, Western Theological Seminary, the University of Southern California, Belmont University, New Brunswick Seminary, and several churches. He led the publishing effort for the book "Buechner 101: An Introduction to Frederick Buechner", in collaboration with Anne Lamott, and also the book "How to Heal Our Divides". All of this is a second career, coming after business and technology leadership in high-tech. Brian has an MBA from the Wharton School of Business at the University of Pennsylvania, where he was designated a Palmer Scholar, their highest academic award.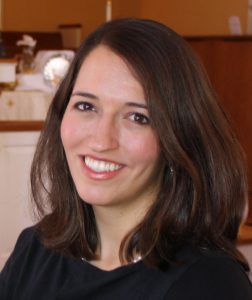 Jessica Miller Kelley is senior acquisitions editor at Westminster John Knox Press, where she acquires and develops books in the genres of Christian living, spirituality, social issues, ministry, and spiritual biography. She began her career in the Christian book industry staffing the Cokesbury store in the basement of Vanderbilt Divinity School while finishing her Master of Theological Studies degree. She then spent eight years at Abingdon Press / the United Methodist Publishing House editing books, Circuit Rider magazine, and MinistryMatters.com before joining the WJK team in 2013. After fifteen years in Nashville, she returned to her hometown of Louisville, Kentucky, where she lives with her husband Matt and their three children.
Check In for pre-festival events will be available on Wednesday from 1 pm to 5 pm, and Thursday from 7am to 9 am.
If you're tent camping, there's no additional campsite charge for Wednesday night.
Some campsite locations are restricted due to large venue tent construction in several areas.
RV campers will need to purchase an additional night.