Kids at the Goose? Yes. Better yet – YES!!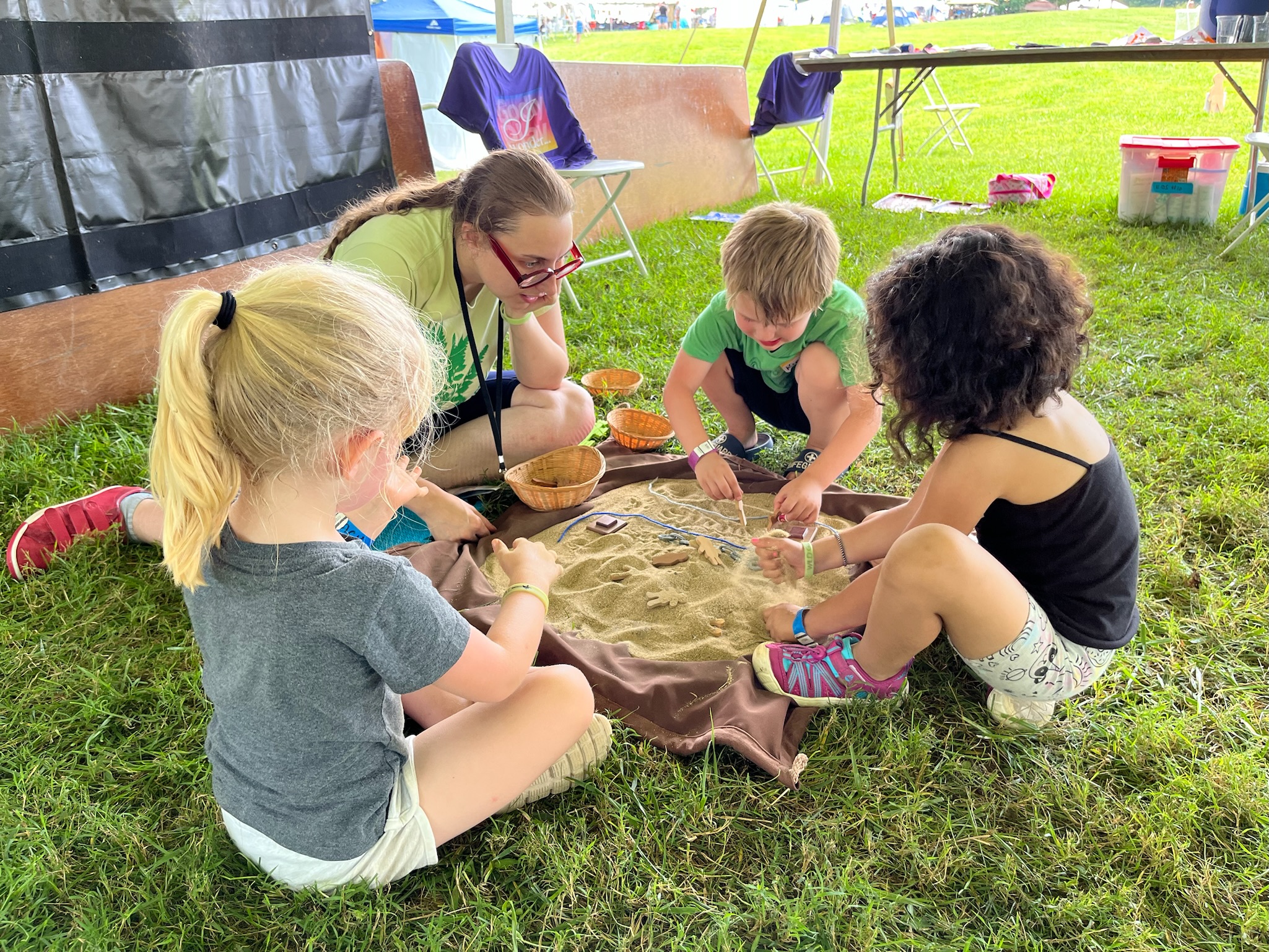 Under the leadership of Godly Play, Wild Goose offers a re-located Children's Tent and a new "Backyard Patio" to promote play and interactions between children and families.
Experienced, dedicated Godly Play children's leaders offer drop-off programming in the Children's Tent and an engaging "Backyard Patio" experience for the whole family in the Car Camping area.
We also provide an age-appropriate "hospitality" space for infants and toddlers to support downtime, changing, and more.
If you're coming to Wild Goose Festival with children, they are sure to have a blast and make some friends. Get your tickets today! (Children come for free)
Using the Godly Play method as a foundation, we'll sing, share stories, wonder together and have a time of free art response.
Sessions are limited capacity, so parents should register Thursday night or (as possible) sign up for the following day's sessions by the end of that afternoon's session.
A limited number of slots may be available for those with day passes. Fun, age appropriate activities are offered, but this is anything but a babysitting service.
The kids will enjoy intentional community with other kids and adults while playing and discovering meaning together.