MUSIC REVOLUTION
Pre-Festival Offering
Thursday September 2
9 am – 5 pm
cost: $59.00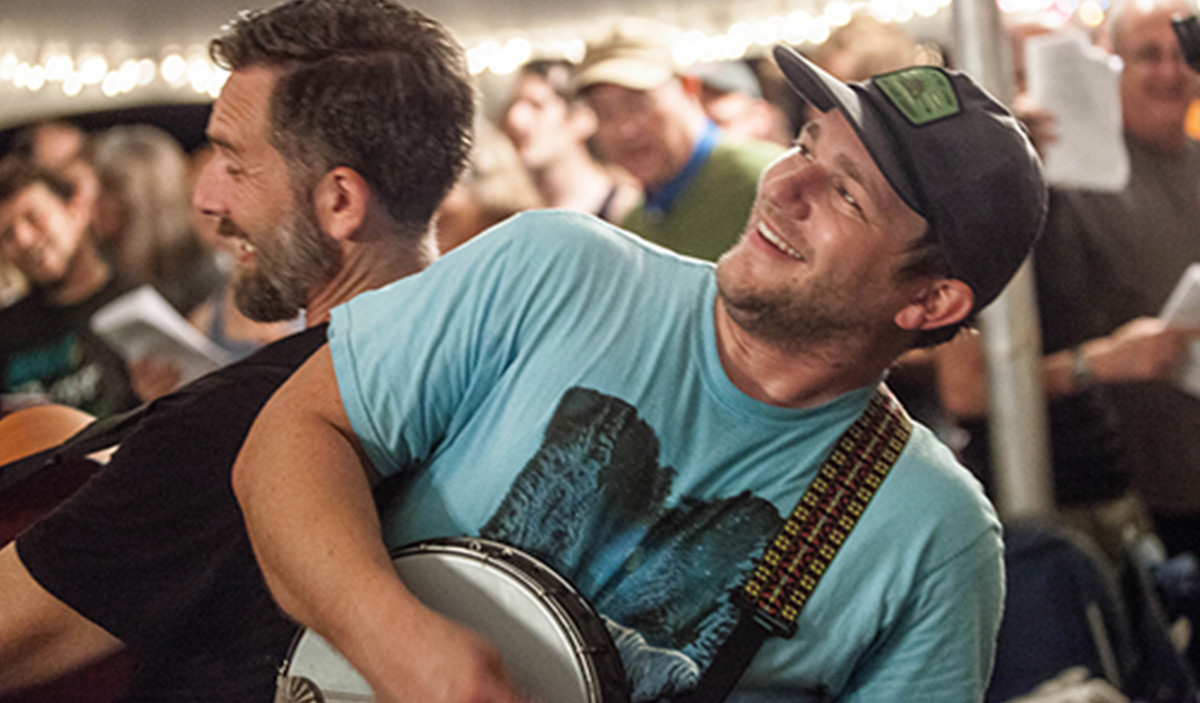 As Phyllis Tickle wrote, "It is always the music that carries the message of spiritual and social transformation most powerfully."
Yet it seems like a lot of praise and worship lyrics don't quite work for theologically progressive congregations, which leads us to ask:
What is progressive Christian worship music?
Why do we need it?
Where can we find it?
Come sing, listen, and learn about progressive theology, inclusive language, and the messages of the songs we sing in the context of worship.
This workshop is perfect for clergy, church musicians, aspiring progressive Christian songwriters, those who help design worship services, and anyone who is passionate about the role of community song in spiritual formation.
Music is such a part of the spiritual and human experience. That's why we are thrilled that the Convergence Music Project, along with so many talented musicians and worship artists, are coming together to create this experience. Join Music Revolution coordinator Bryan Sirchio, ValLimar Jansen, and Christopher Grundy as we sing, listen, and learn about progressive theology, inclusive language, and the messages of the songs we sing in the context of worship!
The Convergence Music Project (CMP) is a new online source of music for worship that has been theologically curated so that all the songs on the site reflect a sensitivity to inclusive language and progressive theology.
Curated by Bryan Sirchio, ValLimar Jansen, and Christopher Grundy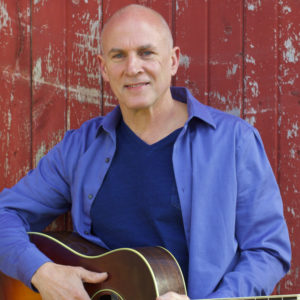 Bryan Sirchio is an ordained minister who joined forces with well known author Brian McLaren and Rev. Cameron Trimble of the Center for Progressive Renewal in Atlanta to form a new worship music company called The Convergence Music Project (CMP). In 2012, Bryan published a book called The 6 Marks of Progressive Christian Worship Music ,which articulates the theological parameters for a new genre of worship music with progressive lyrics and theology. As of May, 2016, Bryan has released 14 CDs, 4 study guides, and 4 songbooks in all. Bryan Sirchio has also traveled extensively since 1987 offering concerts, leading worship services and retreats, and offering keynote addresses at various regional and national conferences. Bryan has also worked extensively with grass roots organizations in Haiti since 1991. He's a founding member and leader of an organization called Haiti Allies www.haitiallies.org, that supports education, meal programs, and job creation in Haiti. sirchio.com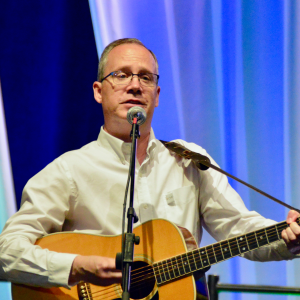 CHRISTOPHER GRUNDY is an author, speaker, progressive Christian recording artist, liturgical theologian, and ordained minister in the United Church of Christ. Dr. Grundy serves as Associate Professor of Preaching and Worship and Dean of the Chapel at Eden Theological Seminary in St. Louis. He served as pastor of UCC congregations in Iowa and Kansas before earning and PhD in liturgical studies from Garrett-Evangelical Theological Seminary. He has also been performing music at regional and national church gatherings for decades. His recent book Recovering Communion in a Violent World: Resistance, Resilience, and Risk critically examines the re-enactment of violence in Holy Communion and seeks to recover more radical Christian meal practices. Christopher is married to Carla Tellor Grundy, a speech pathologist and deaf educator, and they wrangle three teenage sons, two dogs, and three cats. You can learn more about his music at christophergrundy.com and more about his book on Holy Communion at belovedcommunion.org.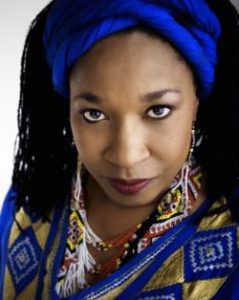 ValLimar Jansen has sung and/or toured professionally throughout the United States, Canada, the UK, Poland, Italy, Switzerland, France, Germany, Belgium, Panama, St. Maarten, St. Kitts, Bonaire, Ghana, Israel, Japan, Singapore and China. She played the role of Beneatha with the Broadway touring cast, in the European premier of "Raisin." She went on to co-author a one-woman musical about the life of Ethel Waters that received a special commendation from the Kennedy Center, in Washington, D.C. In recent years, ValLimar served as Co-Emcee for the USCCB's gatherings of English-speaking pilgrims at World Youth Day in Krakow, Poland and as an Animator and Concert Artist, in Panama City. At the Loreto/Angora International Papal Event (In Italy) ValLimar and her husband, Frank Jansen, performed for over 300,000 people and the event was broadcast on Italian television, EWTN and across the world! Presenting over 60 events annually (Pre-pandemic), ValLimar draws on her undergraduate (CSUSB) and graduate (UCSB) degrees in the Arts. Presently her 5-year goal is to complete an MDiv, in Theology and a DMin, in Preaching. ValLimar composes all her music in collaboration with her husband, Frank Jansen. They live in California and have three children. Known especially for her work with contemporary Christian styles, ValLimar sings a wide range of music, including Spirituals and traditional, organ-based choral music. On one of her latest releases, "Spirit & Soul," she puts her signature style on ten favorite songs in contemporary Christian music. She praises God in a traditional and contemporary way, "With soulful grooves and quiet meditations," on her CD, "Give God The Glory." ValLimar began recording professionally in 2003, with the two CDs, "Catholic Classics: African American Sacred Songs" and "Cross Culture: Songs of Faith from Near and Far." She truly blazed onto the sacred music scene in 2005 with the release of her first solo CD, "You Gotta Move." Her second CD with publisher OCP, "Anointing," "Bursts with the energy and passion of a live performance." ValLimar's brilliant vocals on her CD, "Get On Board" enhance "Ten of the most well-known Spirituals, re-imagined with contemporary arrangements." She celebrates Gospel music, when she writes and sings on the CD, "Psalms From The Soul," Gospel-style psalms and canticles with verbatim texts from the Lectionary. If you listen closely, you will hear ValLimar as a "Guest Artist" on the works of other sacred music artists. From her stirring rendition of Jamie Cortez's classic song, "Rain Down," on the CD, "Live It!," (Produced by Grammy-nominated Sarah Hart) to her soaring vocal celebration of Friedman and Vogt's song, "Celebrate Freedom," on the CD, "Enter The Journey." ValLimar collaborates with some of the greatest composers in sacred music today. She sings lead and background vocals on many of Tom Kendzia's works: Clothed In Love; Come, O Long-expected Jesus; Stand By Me; Honey From The Rock; Judas And Mary; We Will Want No More; For Your Love; Into Our Hearts; Lord Of Love, to name a few collaborations. For 19 years, ValLimar was a cantor for numerous Opening Events and Closing Liturgies at the Los Angeles Religious Education Congress. She has served as a transformational speaker, cantor, principal vocalist, lector, workshop presenter and/or Emcee at the LAREC, as well as the San Jose Jazz Festival, the Sacramento Jazz Festival, the National Catholic Youth Conference, the National Conference of Catholic Youth Ministry, the Mid-Atlantic Congress, the National Catholic Educational Association Conference, the National Conference for Catechetical Leadership, (International) Fashion Me A People Conference, the National Catholic Health Association Conference, the National Council of Catholic Women Convention, the Southwest Liturgical Conference, the Notre Dame Vision Event, the National Encuentro Conference, the National Jubilee Justice Conference, the Los Angeles Liturgy Conference, the East Coast Conference, and many other major national and international events. ValLimar has performed and/or collaborated with some of the best-known composers of contemporary worship music, including: PJ Anderson, John Angotti, Steve Angrisano, Josh Blakesley, Tom Booth, Derek Campbell (RIP), Ken Canedo, Richard Cherie, Jaime Cortez, Ivan Díaz, Bobby Fisher, Jackie François, Santiago Fernández, Estela García-Lopez, Sarah Hart, Bob Halligan (Ceili Rain), Kim Harris, Edwin Hawkins, Lorraine Hess, Roger Holland III, Bob Hurd, Tom Kendzia, Rudolfo López, +Kenneth Louis, Jesse Manibusan, Matt Maher, Ike Ndolo, Donna Peña, Cliff Petty, Cooper Ray, Danielle Rose, Hannah Shaefer, Curtis Stephen, Janèt Sullivan-Whitaker, Aaron Thompson, Christopher Walker, Ben Walther, Greg Walton and many more. Drawing on her undergraduate (CSUSB) and graduate (UCSB) degrees in the Arts, ValLimar composes all her music in collaboration with her husband, Frank Jansen. They live in Southern California near their large, supportive family. ValLimar travels throughout the USA, Canada, the West Indies, The Middle East, Asia and Europe providing a "Living Resource" to the Church. It is her goal to inspire a renewed, passionate love of our faith, through song, story and movement. If you would like to host ValLimar for an event, please use the contact information below. Currently, her events include: Intergenerational Parish Events, Parish Missions, School Assemblies, Faith Formation School Year Kickoffs, Faith Formation School Year Endings, Youth Rallies, Youth Retreats, Staff Retreats, Daytime Retreats for the Elderly, Women's Retreats, Cantor/Lector Workshops, Liturgical Workshops and Concerts. Also, ValLimar performs a very special musical drama entitled, I Will Live Until I Die. This work is a one-woman musical on the life of world-renowned, Servant of God, Sr. Thea Bowman, FSPA ValLimar Jansen— www.vallimar.com Biz Email— booking@vallimar.com Email— vallimarjansen@gmail.com Contact Noni Limar, Booking Manager at: Email— afwbooking@gmail.com "Thank you for your partnership in ministry. ValLimar took a hiatus from university teaching to travel, full-time, as a Transformational Speaker and Singer. She is extremely grateful for your support of the ministry God has entrusted to her. By purchasing her CDs, DVDs or digital downloads, you help to support ValLimar's vision of bringing more peace, unity, and love into our world. In gratitude for your purchase, ValLimar will be happy to meet with you, for a five-minute Zoom session to discuss her work, to take pictures together (via screen shots) or most especially to pray together.".
Check In for pre-festival events will be available on Wednesday from 1 pm to 5 pm, and Thursday from 7am to 9 am.