What does it mean to walk a revolutionary contemplative path?
Here, at the nexus of action and contemplation, we will gather together to learn about mystical paths across traditions. We'll explore how our spirituality and the contemplative path necessarily intersect our action, activism, and care for our world.
The word "mystic" . . . simply means one who has moved from mere belief systems or belonging systems to actual inner experience. All spiritual traditions agree that such a movement is possible, desirable, and available to everyone.
– Richard Rohr
Sponsored by the Center for Action and Contemplation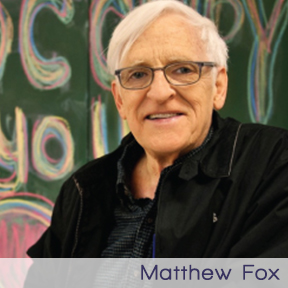 Matthew Fox is the co-founder of The (r)evolutionary Creation Spirituality movement – based in ancient Judeo-Christian tradition, supported by leading-edge science, bearing witness for social, environmental, and gender justice, and voiced most powerfully for this generation by spiritual theologian Matthew Fox – is flourishing in the creative and prophetic spirit of our times! Matthew was a Dominican for 40 years, was sent to Paris by Thomas Merton to study spiritual theology, and there he met his mentor Chenu who was a grandfather of liberation theology. Additionally, he is responsible for bringing many Christian mystics like Meister Eckhart and Hildegard of Bingen into the consciousness of contemporary Christians. Thomas Berry said of him, "Matthew Fox might well be the most creative, the most comprehensive, surely the most challenging theologian in America ." He has authored many books including Occupy Spirituality: A Radical Vision for a New Generation with Adam Bucko, Meister Eckhart: A Mystic Warrior for Our Times, Hildegard of Bingen: A Saint for Our Times.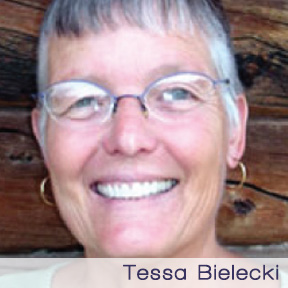 Tessa Bielecki co-founded the Spiritual Life Institute and live there as monk and Mother Abbess for almost 40 years. During that time she built four monasteries in three countries and now lives as a lay hermit. The monastic life that she developed was deeply rooted in the Carmelite tradition of St. Teresa of Avila and St. John of the Cross, but she translated it to serve contemporary needs and meet today's problems. In that sense Tessa was one of the precursors of what we now call New Monasticism. In 2005, she co-founded The Desert Foundation with Fr. Dave Denny, an informal circle of friends who explore the wisdom of the world's deserts, focusing on peace and understanding between the three Abrahamic traditions: Judaism, Christianity and Islam. Tessa was one of the first teachers at Naropa University's Buddhist-Christian dialogue in the 1980s, an experience that she calls pivotal in her life. Tessa is the the author of several books and CDs on St. Teresa of Avila, including Wild at Heart for Sounds True. She teaches at Colorado College, gives lectures and retreats, participates in East-West dialogues, and writes. She spent her life living in the tradition of the Desert Christians.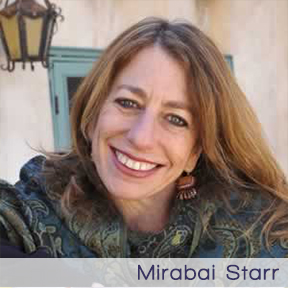 Mirabai Starr writes creative non-fiction and contemporary translations of sacred literature. She taught Philosophy and World Religions at the University of New Mexico-Taos for 20 years and now teaches and speaks internationally on contemplative practice and interspiritual dialog. A certified bereavement counselor, Mirabai helps mourners harness the transformational power of loss. She has received critical acclaim for her revolutionary new translations of the mystics. She is author of the poetry collection, Mother of God Similar to Fire, a collaboration with iconographer, William Hart McNichols, and the award-winning book, God of Love: A Guide to the Heart of Judaism, Christianity and Islam. Her newest book, Caravan of No Despair: A Memoir of Loss and Transformation, is the winner of the Spirituality & Practice "Best Books of 2015" award. She lives with her extended family in the mountains of northern New Mexico.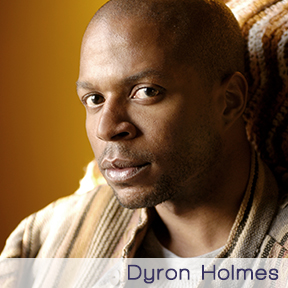 Brother Dyron Holmes is an educator, theatre artist, monastic and founder of The Peoples Monastery.  The Peoples Monastery serves community through artistic offerings, educational forums and ritual while illuminating spiritual and cultural commonalities within all of humanity. He is an ordained interfaith minister (One Spirit Seminary) and monk (Order of Universal Interfaith).  He has been an educator for over twenty years where he has created numerous curriculums including programs in New York homeless shelters, long-term suspension/probation/re-entry sites, Jewish and Christian community centers, as well as multiple arts initiatives in the New York City school system for students of all ages.  He has practiced and /or studied Christianity, Orthodox Islam, Buddhism, forms of Hinduism, Judaism and the Indigenous African practices of Ifa.  As a spiritualist, he is a wedding officiant, spiritual counselor and creator of modern rituals for individuals, groups and communities. He also completed a year-long residency at Holy Cross Anglican Benedictine monastery.  Brother Dyron is fully committed to expanding the circle of universal faith in ways that speak truth to each individual where her or his light shines the brightest.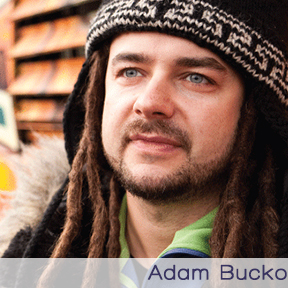 Adam Bucko is an activist, spiritual director and co-author of  Occupy Spirituality: A Radical Vision for a New Generation and The New Monasticism: An Interspiritual Manifesto for Contemplative Living.  He grew up in Poland during the totalitarian regime and spent his early years exploring the anarchist youth movement as a force for social and political change. At the age of 17, Adam immigrated to America where his desire to find his path towards a meaningful life led him to monasteries in the US and India. His life-defining experience took place in India when he met a homeless child who lived on the streets of Delhi. This led him to the "Ashram of the Poor" where he began his work with homeless youth. After returning to the US, he worked on the streets of various American cities with young people struggling against homelessness and prostitution. He eventually co-founded The Reciprocity Foundation, an award winning nonprofit dedicated to transforming the lives of New York City's homeless youth. In addition to his work with homeless youth, Adam established HAB, an ecumenical and inter-spiritual "new monastic" fellowship for young people which offers formation in radical spirituality and sacred activism.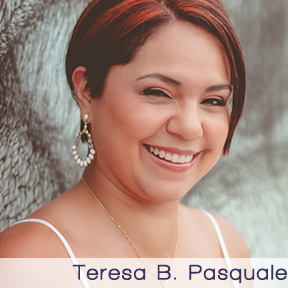 Teresa B. Pasquale is a trauma therapist, a contemplative practice and yoga teacher, and contemplative actioner. She is author of two books on trauma, spirituality and healing, Mending Broken: A Journey Through the Stages of Trauma & Recovery and Sacred Wounds: A Path to Healing from Spiritual Trauma. She is a graduate of The Living School at the Center for Action and Contemplation, Sivananda Yoga Teacher Training, and New York University's School of Social Work. Teresa is currently working on her third book on spiritual pilgrimage and speaks, teaches, preaches, and offers workshops and retreat on issues of spirituality, addiction, trauma, woundedness, professional burnout, healing, reconciliation, and contemplative activism. She is co-curator of Mystic Action Camp and is Content Curator of Spirituality, Healing & Recovery Programming for the Wild Goose Festival.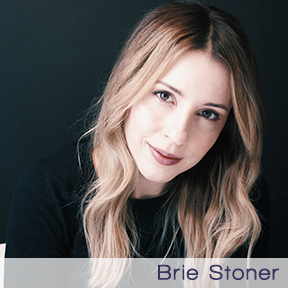 Brie Stoner is a musician, writer, and a recent graduate of the Living School for Action and Contemplation. Besides contributing to Ilia Delio's recent book Personal Transformation and a New Creation (Orbis), Brie regularly contributes to the Center for Spiritual Resources and Contemplative Wisdom blog, and her music work includes published records as well as the production and composition of the soundtracks for the NOOMA series featuring Rob Bell. She is the mother of two young boys and lives in Grand Rapids, MI.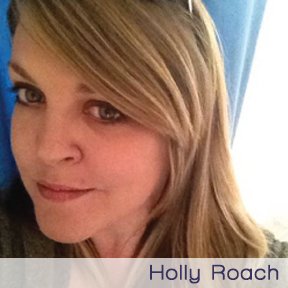 Holly Roach is a cultural organizer and contemplative activist. In addition to working on the Wild Goose Festival programming team, she organizes at Transform Network to engage people of faith in transformative movements for social justice. Holly is a racial justice trainer and organizes with Showing Up for Racial Justice both locally in Asheville (ASURJ) and nationally with SURJ Faith. She is a recent graduate of the Living School for Action and Contemplation under Richard Rohr, Cynthia Bourgeault and James Finley.