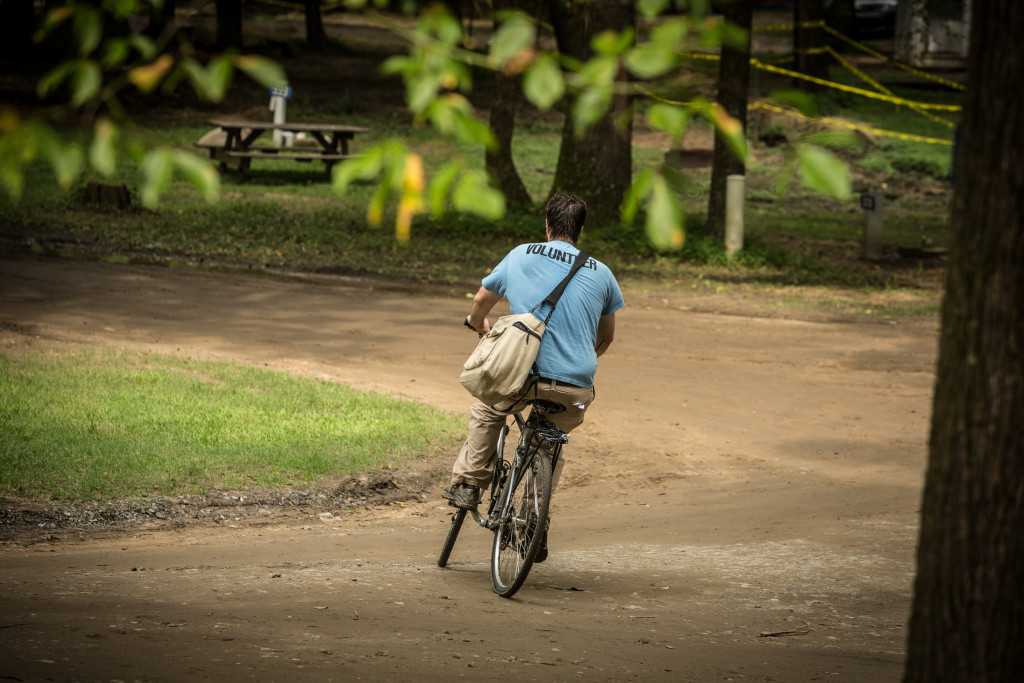 Volunteers truly make Wild Goose Festival possible and provide the spirit of community that is at the heart of all we do.
If you've been to the festival before and want to experience it in a whole new way, or if you haven't been and need to find a way to make it possible financially, maybe being a volunteer is the thing for you. Volunteers contribute 12 or more hours of work over the course of the festival and receive a festival pass in return. From helping set-up stages to keeping us clean and green, volunteers make the Goose a fun, safe, and happy community. Click here for more Volunteer FAQs.
Volunteers commit to the purpose of the festival by supporting the values imagined in the Wild Goose Invitation and:
Loving the People
Being Hospitable
Building Community
Having Fun
Check Back Here for Applications!
Questions about volunteering at Wild Goose Festival? Email volunteer@wildgoosefestival.org.