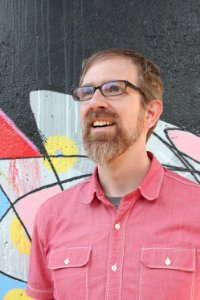 There are more ways to explore peacemaking than just through music and speaking. This year, our theme will permeate through every segment of the festival, including the visual arts. In fact, there are some ways that peace can only be explored through art.
"In curating the theme Blessed are the Peacemakers, we noticed that peacemaking included everything from making peace, to reconciling worlds to being prophetic in the world about what is at peace or at war," explains Troy Bronsink. Troy is this year's art content leader for the festival.
So, what will you see at Wild Goose this year? Here's a small sampler.
1. Stations of the Cross: Mental Illness

As you walk around the the festival you'll notice Mary Button's installation, Stations of the Cross: Mental Illness. Take some time so see how her artwork both tells a story and creates space for new encounters with what it means to be at peace, long for peace, and make peace.
2. Live Art!

You'll also see the work of Dan Nelson who will be painting the festival at the Live Art Tent. Take time to talk with him about your experience of peacemaking as he listens for the voice of the Goose and depicts this powerful weekend and burgeoning community through his art.
3. The Art Tent Gallery & Beyond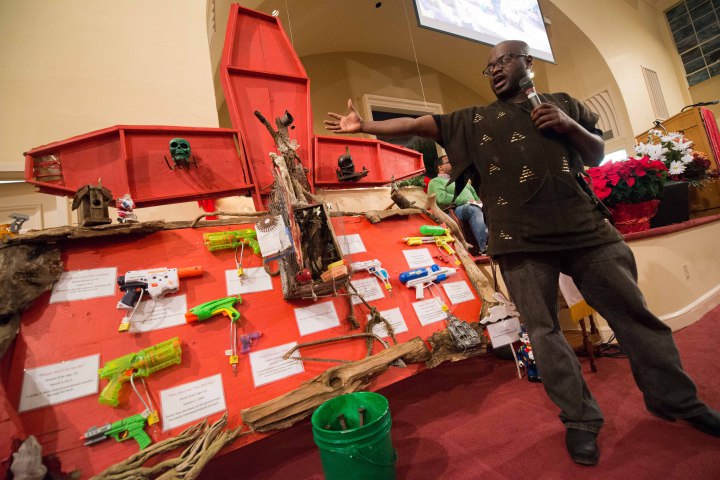 There will be work from at least five artists in the Art Tent Gallery with very different perspectives and approaches as well as hosts who can walk you through an experience of that work. Stefan Gustafsson and Fred Wise are two of the artists that will be featured there. Stefan is from Sweden and his works involve lengthy processes of mingling minerals and pigments to explore reconciliation and differentiation. Contrast that with the work of Fred whose watercolor and oil paintings depict stories of struggle and mystery. Art will appear around the festival as well. For example, DeWayne Barton, pictured above, will have a sculpture on display somewhere on the grounds.
4. Maker's Space
We'll have a maker's space for you to participate in making materials for the Art Liturgy on Saturday at 2 pm, which will include a large acoustic stringed instrument orchestra. So bring your guitar or banjo if you have it!
5. Thoughtful Discussions
This year, author and long time friend of the Goose, Frank Schaeffer, will be showing some of his recent paintings. Also on Saturday, he'll be in conversation with A'Driane Nieves (pictured above) about the role of our own stories and family's stories in making and reading art. Nieves' work is a reflection on her experiences as a mother, a woman of color, someone who has battled with mental illness, and as a minority in the growing liberal city of Austin, Texas, all lived through the perspective of faith. Her work has been featured in regional and national #blacklivesmatter forums and she'll be including a recent book of works and excerpts from her blog.
6. Art as Spiritual Practice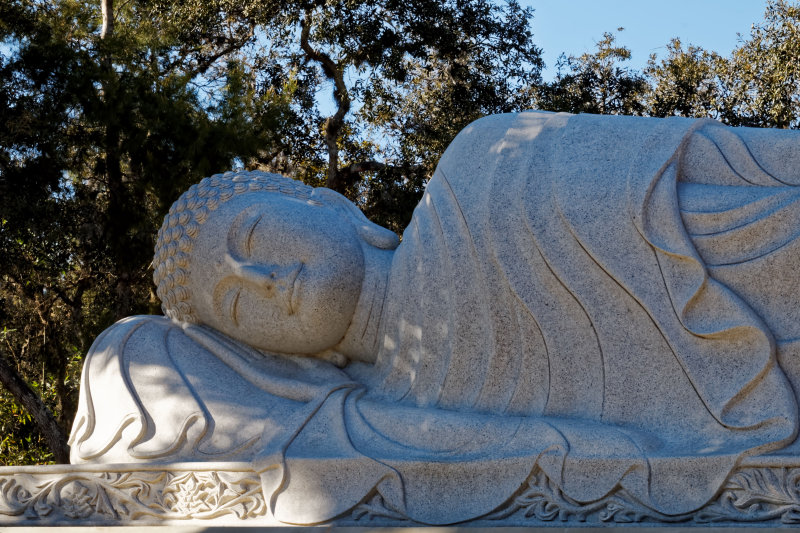 There are other artists showing this year who identify their work as direct spiritual practice. Cassandra Lawrence develops art with worshippers and within worship to enable participants to corporately participate beyond words. Patrick Mahon is a contemplative and student of Merton. (One of his photographs is pictured above.) His photography is intended to cultivate peace within the viewer, calling you not to simply "see" but to be present in the seeing.