#WildGooseMoments is a series where folks are sharing the experiences that touched them, surprised them, and made them fall in love with the Wild Goose Festival. Today, Janis LeMieux shares her experience of hearing God in the quiet. 
---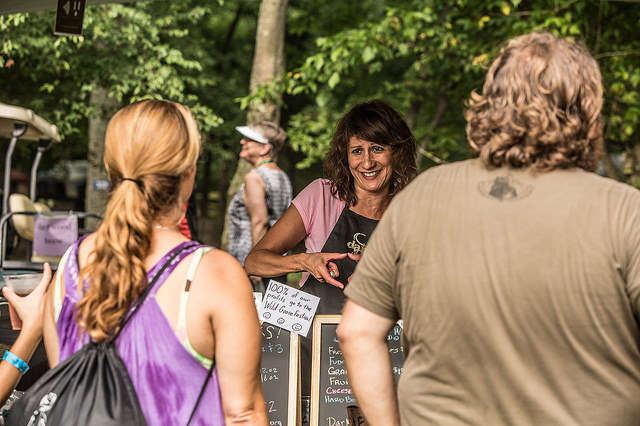 I live on Hope Street, near the intersection with Faith Street.  It's a good reminder where my focus should lie.  But, sometimes in the grind of everyday living, it's easy to forget in whom my hope and faith should rest – even with street signs to remind me. 
In many ways, my life has been what some would consider unconventional.  I haven't always taken the easiest path.  For a few years, life had been full of change, a few setbacks, and deep internal questions.  Hope was hard to maintain.  So, in the spring of 2017 when one of my pastors told me, "You NEED to come to Wild Goose Festival." And I hesitantly agreed, not knowing what to expect. 
Although I had heard about The Wild Goose for a few years, I didn't really know what to expect.  The more I learned, the more excited I became. I decided to volunteer, and when the festival dates were near, I packed up my camping gear and off I went, still not really knowing what was in store for me. 
As I arrived on site, I could feel myself physically relax.  Welcome and kindness seemed to permeate the air.  At the volunteer meeting on the first evening, I listened to Bec and remember thinking, "Oh my God, I am finally in a place where I am welcome, where I belong, and where I am safe to be exactly who I am." 
On the second day, as I walked in darkness to the Desanka tent where I had early morning kitchen duty, I was struck by the dark and quiet. Standing for a moment on the dirt path, trying not to resent the early hour as is my normal not-morning-person nature, I took a moment to be thankful for all the souls and experiences I was encountering. 
I turned off my light and listened to the whisper of the wind in the tops of the trees, the sound of the river beside me, and the faint sounds of humans awakening to the day.  In the hush, as the day lightened, I felt the presence of my fellow campers and could feel the very real presence of the Holy Spirit, whispering to me that the people of God had gathered and were taking their rest. 
Surrounded by thousands of people from all walks of life, different faiths, diverse races and cultures, all committed to co-existing in peace and treating each other with respect and compassion during our time together, I was filled with hope!  That hope surprised me in the moment and has sustained me since. 
I have prayed the prayer below often since then and it is always in my heart as Wild Goose days draw near again.  The hopefulness I received has been a gift and I cannot wait to have my soul replenished, my faith in humanity restored, and my joy in the company of fellow seekers renewed once again at The Wild Goose.
Creator, touch our hearts that we may hear you in the small, silent moments of our lives.  Help us to live in hope and faith so that through our gentleness and respect, others may see your grace as a welcoming beacon.  Keep us safe in the world until we all gather again at The Wild Goose.
---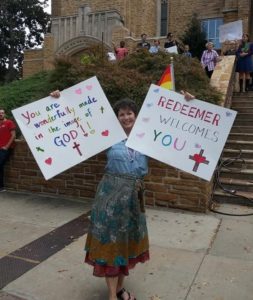 Janis is going to be returning to Wild Goose Festival this summer! Are you going to be there? Be sure to get your tickets today!
Do you have a story you'd love to share with #WildGooseMoments? email it to kevin@wildgoosefestival.org!