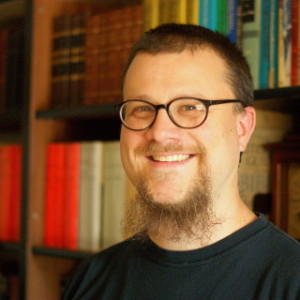 Last year I was pleased to be at Wild Goose for the first time and to talk about my book Slow Church (co-written with John Pattison), and how the Slow Food movement and other burgeoning Slow movements might offer wisdom for us as we seek to cultivate community in the patient way of Jesus. One of the questions that I was asked at Wild Goose last summer was: "What is the meaning of Slow Church in situations that demand urgent responses: e.g., situations of deep injustice?" This question echoed through many of the conversations that I've had about Slow Church over the last year, especially in the wake of racial injustice in places like Ferguson, MO, Staten Island, NY, Baltimore and most recently McKinney, TX. The question was a central one in several conversations I had with my friend Brandon Wrencher (an African- American UMC pastor in rural NC). We decided to co-facilitate a conversation on this question at Wild Goose next month.
A post of this sort is entirely too brief to tackle a question of this kind of significance. However, I do want to offer a couple of thoughts that I believe are vital to answering this question. My first thought in answering this question is that an essential part of what we are calling Slow Church is it is not enough simply to respond to crisis situations, but we must be ever attentive to how we respond. Or in other words, our means must fit the ends that we seek. In this regard, I am reminded how vital prayer vigils were to the Civil Rights movements, as a way of preparing marchers to bear witness non-violently to the sort of peace and justice for all humanity that we have been called to in Jesus. On a similar note, I recently heard Rev. Traci Blackmon, a UCC pastor and community leader in Ferguson, tell the story of an elder in that community who in the midst of the marching and the escalating tension between police and protestors would daily drive up to a parking lot near the protest zone, and set up tables of abundant food and serve whoever was hungry. This Eucharistic sort of story reminds us of the space that the table – and especially a table that is seen as the Lord's Table, at which anyone is welcome – creates for getting to the basic roots of humanity (e.g., the need to eat) and for conversation in which we begin to know and trust others.
A second thought in response to this question is that we live in an interconnected creation. Deep injustice is never merely a problem to be fixed, but is interwoven in intricate ways with other forms of injustice. One of my favorite theologians, Dr. Willie James Jennings of Duke Divinity School, emphasizes, for instance, that the racial injustices that are on the front of many of our minds today, had their origin in the early modern era in the social, economic and ecological injustices of human disconnectedness from land and place.
This complex web of injustice that has given shape to modern life as we know it in the twenty-first century eludes easy solutions, and might even be so massive and deeply embedded in life as we know it to tempt many of us to give up hope. The hope that we need, and the hope that lies at the heart of Slow Church, is the possibility of an alternative community, a community that embedded in the struggles for justice, but one that that is oriented toward the hope of God's reconciliation of all things in and through Jesus. Our fundamental call as churches is not to be networks of religious individuals, but rather to be communities rooted in our particular places that are seeking to offer an alternative to the rampant injustice of our age. We should walk alongside our neighbors who are having injustice heaped upon them, and lament these injustices with them, but our primary call as churches is to imagine and to begin to embody in our life together a social order that is defined by the conviction that God desires peace, justice and reconciliation for all humanity and all creation.
These thoughts, I realize, hardly begin to scratch the surface of the basic question of Christian faithfulness and the deep injustices of our world, and especially when our concepts of Christian faithfulness – as Willie Jennings and others have argued – have threads of injustice interwoven into them. And so, I challenge you not to lose hope in the face of overwhelming injustice, but to continually seek to embody an alternative community that is rooted in the person of Jesus, whose life, teaching, death and resurrection was the very epitome of peace and justice.
And I invite you to join with Brandon and myself as we host a conversation at Wild Goose about these essential and unavoidable questions.
C. Christopher (Chris) Smith is a part of the Englewood Christian Church community on the urban Near Eastside of Indianapolis and is senior editor of The Englewood Review of Books. The co-author of Slow Church: Cultivating Community in the Patient Way of Jesus (IVP Books, 2014), he is currently finalizing a new book entitled Reading for the Common Good: Toward the Flourishing of our Churches, our Neighborhoods and the World.