Bringing kiddos to the festival? Between our Kids Tent programming, playing in the mud, and creating music and art, there's plenty to keep them busy. We recently caught up with Emily Griffin, one of our Kids Tent Co-Coordinators. Emily, Nancy St. John, and Sally Thomas, are ready to guide our goslings with tons of creativity and joy: it will be an experience your children never forget!

 Wild Goose Festival: What's your vision for your role at the Goose?
Emily Griffin: We want to invite children to see and hear biblical stories in a new way in the Kids Tent, to wonder authentically about them (rather than being told what they mean), to find their place in those stories, and to use their God-given creativity to respond in some way – whether through art or play. We use a method called Godly Play to help kids name and value their experiences of God and then practice how that God calls us to live with each other. By being playful and creative, we connect with our playful Creator!
WGF: How did you first hear about the community? How long have you been involved?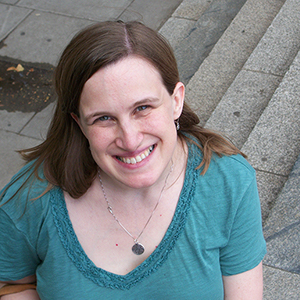 EG: A member of my church works with Jeff Clark (Wild Goose President/Producer) in one of his day jobs and told me about the need for help with children's programming last year. 2016 was my first Goose, and I'm looking forward to coming back with at least a year's worth of experience under my belt.
WGF: What kind of work do you do the rest of the year?
EG: I'm a priest in the Episcopal Church and work primarily with kids and families at St. Alban's in Washington, DC. I also (along with Nancy and Sally) moonlight as a trainer for the Godly Play Foundation.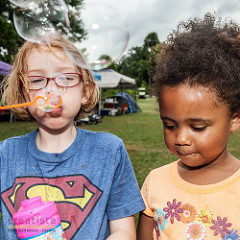 WGF: What's your favorite thing about the Goose?
EG: I love the openness of the community to anyone of any age who is on an honest search for truth or goodness or beauty – who wants to help create a more just and peaceful world. No one has to leave any part of their identity behind to be here.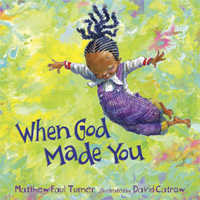 And outside of the Kids Tent…Don't miss bestselling author Matthew Paul Turner give a reading of his latest book, When God Made You. Also a gifted photographer, Matthew travels across the globe documenting the vast effects of poverty and marginalization. Written in whimsical rhyme young readers are sure to enjoy, When God Made You celebrates children's burgeoning gifts with tenderness and charm.