Tuesday,  May 5, 2021
There's no easy way to say this, so here it is.
With great sadness, we must announce that Wild Goose Festival is postponed until summer of 2021.
This morning we received word that the town of Hot Springs has passed an ordinance prohibiting festivals through the end of the year.

If you've already purchased a ticket, we realize you may need that money now more than ever. We're committed to providing refunds to those who need them, but we're also committed to keeping Wild Goose alive and soaring.
Our small staff is working on exciting ways to keep us all connected throughout the year and to continue planning for 2021 – and to do that, we could use your help. If you have the means, we sincerely hope that you'll consider donating all or a portion of your ticket value, and/or making a tax-deductible donation.
Even if you haven't purchased a ticket, please consider a donation to help us remain operational.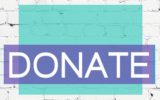 All ticket holders will receive an email soon with details concerning three options – donation, rollover to 2021, or refund.
If you've been accepted as a co-creator, vendor, or partner, we're rolling you over to 2021 unless you'd rather opt out. For volunteers, we'll be starting over. You'll receive more details soon.
Together, we'll get through this – and we're already looking forward to seeing you in the summer of 2021.