"Music at the Wild Goose for many is the soundtrack of the experience—sometimes in the foreground, when we're attending a performance, and otherwise a near constant presence drifting among us in the background—holding us into conversation and lifting us through connection to freedom and hope," says Jeff Clark, president of Wild Goose Board of Directors.
What are the highlights?
"Diversity, inclusion, gifting—musically, it's an amazing line-up this year and it's made more amazing by the fact that most of the performers are coming as a part of The Wild Goose community," says Jeff. For example, in addition to their "on-stage" feature performer roles, you'll also see Michael Gungor, Matt Morris, Emmanuel Jal, David Gungor, and others serving as worship leaders, speaking, and participating on panels. "This individual connection and commitment to the Wild Goose community is perhaps unprecedented," he adds.
Jeff is deeply invested in this year's music (he's the 2015 music programming leader). Here are his top eight highlights for this year's line-up!
1 & 2: EMMANUEL JAL & THE BRILLIANCE
"Emmanuel Jal's "We Want Peace" and "Brother" from The Brilliance–are both powerful songs that are on my playlist daily."
3: MATT MORRIS
 "Like a lot of the Goose family I've been repeatedly viewing Matt Morris' beautiful performance on Ellen (with Justin Timberlake backing him up)."
4 & 5: TIMOTHY'S GIFT & TY HERNDON
"The music of Timothy's Gift, with our "own" Melissa Greene, is made even more powerful by the stories behind their work and Ty Herndon's story is a deeply personal account of redemption and courage."
6: LATE NIGHT MUSIC!
"We're breaking the sound barrier! Sort of… we actually found a great way to have fun without breaking the Hot Springs, NC sound ordinance law. The Goose this year will have a Silent Disco (dance party with headphones) powered by SilentEvents, AcoustaGoose (a late night acoustic "jam" event with a different host band each evening), and Beer & Hymns on the schedule every night!"
7: WILD GOOSE FAVORITES & NEW PERFORMERS
"This year there will also be a lot Wild Goose favorites returning (including The Collection and Charles Pettee and FolkPsalm) and some wonderful new talent coming into the community."
8: INTRODUCING THE CAFÉ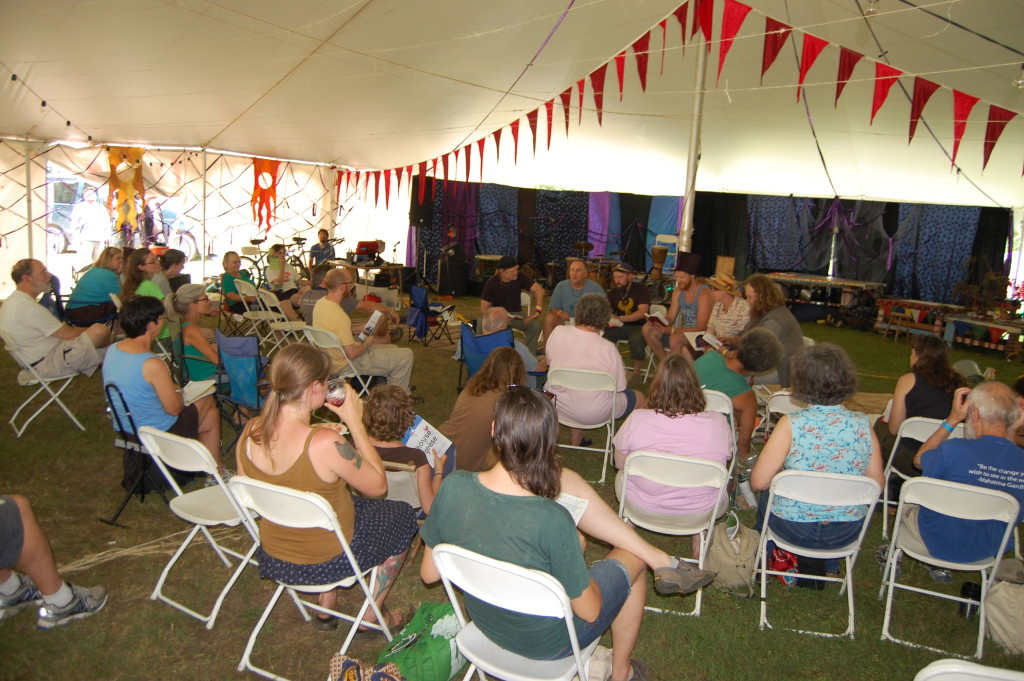 "The Café should become a popular gathering place for refreshment and relaxation and will host performances from noon until 6 p.m. on Friday and Saturday. The on-site coffee shop setting, rather than local restaurants, may become the Goose living room for many."