Wild Goose is glad to welcome Alexia Salvatierra back to the festival this year as one of our featured speakers.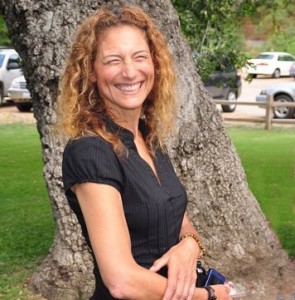 Salvatierra is currently the Special Assistant to the Bishop for Welcoming Congregations for the Southwest California Synod of the Evangelical Lutheran Church in America. She also serves as a consultant (training, facilitating, organizing and leading strategic planning) for a variety of national/international organizations, including World Vision USA/World Vision International/Women of Vision, Intervarsity Christian Fellowship, the Christian Community Development Association the Womens' Donor Network, Auburn Theological Seminary, Interfaith Worker Justice, PICO and Sojourner's. She is adjunct faculty at the New York Theological Seminary and Biola University, and has lectured at Fuller Seminary, University of Southern California and UCLA. Her first book, Faith-Rooted Organizing, which was written with theologian Peter Heltzel, came out earlier this year on Intervarsity Press.
Salvatierra has developed a model of social action that is rooted in the values and convictions born of faith. This model of faith-rooted organizing offers a path to meaningful social change that takes seriously the command to love God and to love our neighbor as ourself.