Wild Goose is so pleased that Romal Tune will be joining us as a featured speaker this June, sharing his valuable insights and vision. Below is a brief bio, we encourage you to also visit his website, romaltune.com.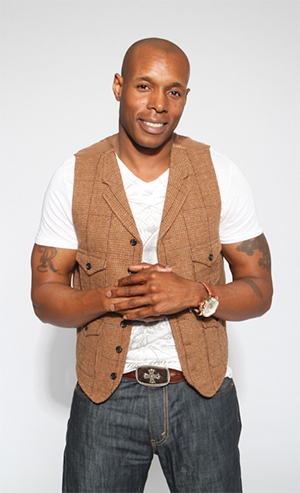 Romal Tune has spent his life in service to local, national and international issues-based advocacy organizations working to improve the lives of those in need. He is a sought after speaker, consultant and personal worth coach with a unique gift for empowering people to move from trauma to triumph and create a reimagined life. He is author of the award winning book God's Graffiti: Inspiring Stories for Teens.
With education at the forefront of his mission, Tune is empowered by lessons learned from his own at-risk youth, advancing the notion that impoverished childhoods can be transformed into brighter futures by steadfastly preparing children for learning. "We all have a stake in bettering the lives of kids when their circumstances are against them," says Tune. Whether it's fostering broader community and educational alliances, or enlisting churches to serve the entire community they inhabit, Tune is always in search of the most effective app to develop stronger ties.
Tune is the Founder and Executive administrator of two touchstone entities that exemplify this mission; The national non-profit Faith For Change, which solicits community involvement with high-needs schools to keep kids in school and promote lasting academic achievement, and FFC Consulting, which engages and connects principals, companies, and organizations with the faith-based community at large. By creating complementary infrastructures, Tune continues to successfully navigate the converging tide of difference-makers key to transforming young lives.
"As a person of faith," says Tune, "I am compelled to help people wherever I find them. God wants everyone to identify their purpose in life."