ENGAGE! Sprint to the Finish
On Wednesday, October 28th we had a conversation with Sara Cunningham, Jamie Lee Curtis, and Shawna Bowman.
What kind of world do you want? Vote for it. Get your family to vote. Get your friends to vote. Even if you're in a "Blue State" or a "Red State," ENGAGE! It's not too late. EVERY VOTE COUNTS.
View the event below. LIVE CHAT TRANSCRIIPT  ADDDITIONAL RESOURCES DONATE to support Wild Goose Community events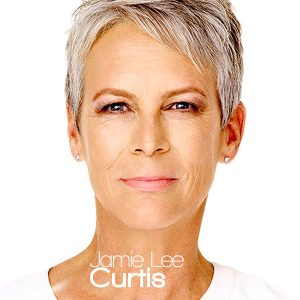 Jamie Lee Curtis was born on November 22, 1958 in Los Angeles, California, the daughter of legendary actors Janet Leigh and Tony Curtis. She got her big break at acting in 1978 when she won the role of Laurie Strode in Halloween (1978). After that, she became famous for roles in movies like Trading Places (1983), Perfect (1985) and A Fish Called Wanda (1988). She starred in one of the biggest action films ever, True Lies (1994), for which she won a Golden Globe Award for her performance. Curtis also appeared on Buck Rogers in the 25th Century (1979), and starred in Death of a Centerfold: The Dorothy Stratten Story (1981) as the title role. Her first starring role was opposite Richard Lewis on the ABC situation comedy Anything But Love (1989). In 1998, she starred in Halloween H20: 20 Years Later (1998) in which she reprised her role that made her famous back in 1978.
Her paternal grandparents were Hungarian Jewish immigrants, while two of her maternal great-grandparents were Danish.
Jamie Lee served as an honorary chairperson for the Building Resilience for Young Children Dealing with Trauma program held at the Shakespeare
Theatre – Harman Center for the Arts in Washington, D.C. She was an inspiration for the youth that were celebrated. Curtis was also given anaward from US Department of Health and Human Services KathleenSebelius and National Endowment for the Arts Chairman Rocco Landesman for her work on behalf of children through her charities and children's books.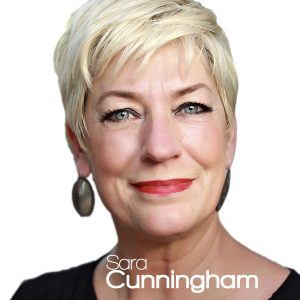 Sara Cunningham, author/activist and founder of the non-profit, Free Mom Hugs. Her journey began in conservative Oklahoma, when her son, Parker, came out as gay. As a woman of faith, she wrestled with the news, until she began to study, research, and reconcile the two worlds. She found herself on a journey "from the church to the Pride parade", falling in love with the LGBTQ+ Community. In the wake of beautiful, glitter-covered hugs, and heart-breaking, horror stories, the mission of Free Mom Hugs began. Now a movement across the country, and the world, Sara is going Beyond the Hug, to educate and advocate. She has recently been seen on the Today show, spoke at the 2019 GLAAD Awards, and is in partnership with Jamie Lee Curtis to make a movie about her story. Her passion is to change the narrative so that we as a society, not only learn to affirm the LGBTQ+ community but celebrate them.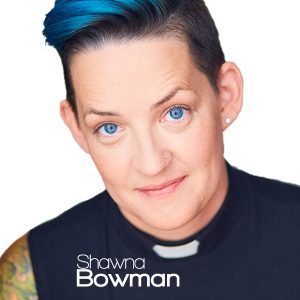 Rev. Shawna Bowman (they/them) is an artist and pastor doing ministry with the creative and justice-seeking folks at Friendship Presbyterian Church in Chicago. Shawna is the Arts Integrator at Wild Goose Festival and is Co-founder of Creation Lab, an Arts Incubator and Art Co-op at the intersection of creativity, spirituality and prophetic imagination. Shawna is also Affiliate Faculty at McCormick Theological Seminary and serves on the Board of Directors at The Night Ministry and SOUL (Southsiders Organizing for Unity and Liberation). Shawna is also a national organizer and facilitator with Crossroads Antiracism.
Wild Goose Festival Community gatherings are free to everyone. If you'd like to support this community by making a donation, you can do that here: DONATE