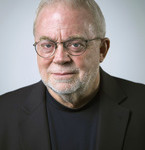 America's Original Sin: Racism, White Privilege, and the Bridge to a New America, the newly released best-selling book by Jim Wallis, Sojourners President and Founder, forms the foundation of the timely interactive series we're proud to announce he's curating at the 2016 Wild Goose Festival!
The book is getting enormous traction – Amazon ran out of stock on the first day, it made the Barnes & Noble online top ten, and is number 8 on the Washington Post Top 10 Best Seller list – in just its first week of release.
Join Jim in the conversation at the 2016 Wild Goose Festival (July 7– 10, Hot Springs, NC) as we challenge our community to be more than consumers of information – to be co-creators of a world in which we want to live! Wallis says,
"This conversation—leading to action—on racial justice and healing is critical for the Wild Goose and urgent for the country at this moment. I'm really looking forward to vital discussions and discoveries on the 'Bridge to a New America' with the Goose community this summer! Where better to have that discussion?"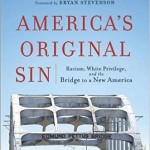 By the way, Amazon has re-stocked and Barnes & Noble is still counting. We encourage you to read and to recommend this important book to literally help launch the conversation that is so painfully timely right now!