Is your spirit still on the Wild Goose mountaintop?
Are you still thinking about the new friends you made, the new ways you think about your faith and your purpose in life?
Are you ready to go back next year?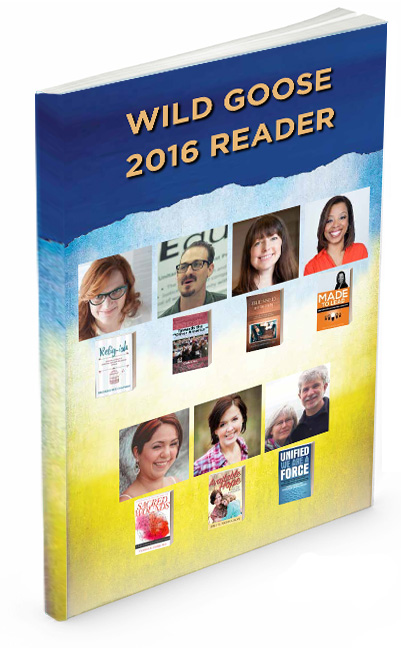 Here's a way to take some of your Wild Goose experience home … Chalice Press and CBP Books are offering a FREE compilation of chapters (more than 100 pages of great content!) from eight amazing authors who led sessions at Wild Goose Festival 2016:
Rachelle Mee-Chapman – Relig-ish: Soulful Living in a Spiritual-But-Not-Religious World
Chris Crass – Towards the "Other America": Anti-Racist Resources for White People Taking Action for Black Lives Matter
Sarah Griffith Lund – Blessed are the Crazy: Breaking the Silence About Mental Illness, Family, and Church
Nicole Massie Martin – Made to Lead: Empowering Women for Ministry
Teresa Pasquale Matheus – Sacred Wounds: A Path to Healing from Spiritual Trauma
Julie Richardson – Available Hope: Parenting, Faith, and a Terrifying World
Joerg Rieger and Rosemarie Henkel-Rieger – Unified We are a Force: How Faith and Labor Can Overcome America's Inequalities
Go to chalicepress.net/WildGooseReader and find out how to receive your FREE copy of the Wild Goose 2016 Reader.