RECONSTRUCTION AFTER DECONSTRUCTION:
Theology as a Way of Life
When Everything in Life Changes
Pre-Festival Offering
Thursday July 9, 2020
9 am – 5 pm
cost: $59.00
There is a path of questions and crises that many experience when one's faith falls apart.  But the path of putting faith back together is less certain, often leading to extended periods of confusion, broken relationships, and grief.
Join authors and public theologians Diana Butler Bass, Jen Harvey, and Reggie Williams for a day of conversation, exploration, and possibility around how theology can actually help and not hinder a process of reconstructing faith.
Diana, Jen, and Reggie met in the early 1990s at an evangelical college where Diana was teaching and Jen and Reggie were students, all from conservative Christian backgrounds.  Each faced significant questions of faith, mostly related to gender, sexuality, and race that, in turn, raised concerns about the political nature of American Christianity and questions about Jesus, the Bible, and theology.  Each lost things they cherished and faced painful challenges — all while holding threads — or maybe shreds — of theological hope.  And all three wound up in places they never expected but discovered they always belonged.
They will share their stories, focussing on specific theological shifts in their own lives, and how those changes actually enriched and deepened their faith, and opened new paths of voice, vocation, and relationships. Deconstruction needn't lead to nothing.  It may well lead to understanding Jesus and knowing God that saves you in surprising ways. You aren't lost. You are not alone on the journey.  And you can get to a new, life-giving place.
Curated by Diana Butler Bass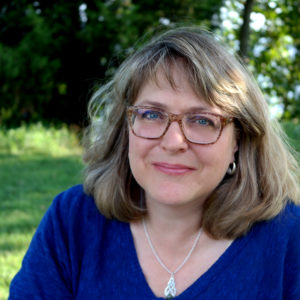 Diana is an author, speaker, and independent scholar specializing in American religion and culture. She holds a Ph.D. in religious studies from Duke University and is the author of nine books, including Grounded: Finding God in the World—A Spiritual Revolution (HarperOne, 2015) and the widely influential Christianity After Religion: The End of Church and the Birth of a New Spiritual Awakening (HarperOne, 2012). Her other books include A People's History of Christianity: The Other Side of the Story (HarperOne, 2009), and the best-selling Christianity for the Rest of Us: How the Neighborhood Church is Transforming the Faith (2006) which was named as one of the best religion books of the year by Publishers Weekly and was featured in a cover story in USA TODAY. Diana regularly writes at The Huffington Post and The Washington Post and comments on religion, politics, and culture in the media including USA TODAY, Time, Newsweek, CBS, CNN, FOX, PBS, and NPR.  dianabutlerbass.com
Check In for pre-festival events will be available on Wednesday from 1 pm to 5 pm, and Thursday from 7am to 9 am.
If you're tent camping, there's no additional campsite charge for Wednesday night.
Some campsite locations are restricted due to large venue tent construction in several areas.
RV campers will need to purchase an additional night.