These are the people who keep the Goose in flight
Alphabetical by first name. Search the page by using CTRL-F (PC) or CMD-F (Mac)
We've tried to include everyone, but the ever-changing nature of the Goose makes that almost impossible.
Someone we should add? Let us know here
Aline Defiglia she/hers
Curator, Relating Arts Tent and Co-Creator of Wisdom Camp 2023
Aline Defiglia is a licensed psychotherapist and coach. Her practice specializes in mind and body healing modalities, life coaching, consulting, hypnotherapy, and all-around, experiential skill building for crafting the life you want. Aline has been a long-time attendee and co-creator at the Goose. This year particularly, she is helping co-create Wisdom Camp 2023. Aline founded and currently curates and nurtures the on-going evolution of the Relating Arts Tent experiences. She is also delighted to be working alongside fellow facilitators, healers, and mischief makers at The Grove. Along with her 4-year-old son, Max, Aline lives and plays in the beautiful city of Chattanooga, TN. On any given day, you might find her going on adventures with her son, hiking with clients and friends, riding horses, traveling, out on the water, ballroom and social dancing, hosting community events at her house, or curling up with a good book.

Bean Winscott he/him
Production Team Lead
Hi my name's Benjamin, but I go by bean (yes the food). I've been coming to goose for 3 years now I'm one of the youngest team leads at goose and am happy to be here. you might end up hearing me before you see me cause I talk rather loud or I'm singing my heart out. I'm a big ol nerd and ill definitely be able to talk someone's ear off by the end of the festival this year.

Betsy McGeorge She/her
Team Lead, Beer
You' re most likely to see me with my daughter in the "beer tent." That's because we've both worked the beer tent for years and have been co-team leads for the past four years. I've attended The Goose every year since 2012. I originally came just to meet Jennifer Knapp, but met so many other wonderful people, I kept coming back. In my "normal" life, I'm a senior pricing analyst at Quest Diagnostics. On Sundays, I spend my mornings (and sometimes my afternoons at Maidencreek Church in Blandon, PA. And once a month, you'll find me on TikTok with my dog, Huck, opening his Bark Box. And last, but not least, I love to play pickleball! I'll have my paddle and some balls with me, so bring yours and we'll set up an impromptu court!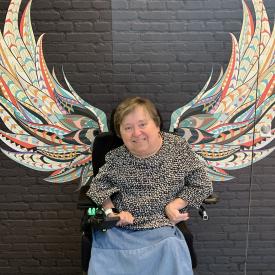 Carrie Craig she/her
ADA Coordinator - assists people with disabilities/medical needs for a more accessible festival!
The Rev. Carrie Craig – has spent much of her lifetime defining and redefining 'accessibility.' She uses an electric wheelchair and has seen many changes as society strives to incorporate Disability Culture. She was ordained an Episcopal priest in 1993 and has worked as a minister, educator, and hospital chaplain. Committed to creating accessible faith communities, Carrie believes accessibility is more than building ramps and providing ASL. It is about welcoming and discovering how each person can enrich the community's life and faith. Now retired, she lives in NC. She has joined the NC L'Arché community to help host an online reflection/ prayer gathering called 'Y'all Belong.' By doing this and through her faith community, she has begun working in creative digital worship. She is an advocate for people with disabilities, a writer, and enjoys nature, and live music.

Casey VanHoy Mr.
Owner, VanHoy Farms Family Campground
After graduating high school in 1975 and attending one year of college, I went on the road as a traveling musician for three years. After completing my hitch on the road, I went back to college in Greenville, North Carolina East Carolina University. After East Carolina was through I came back to Union Grove for my dad and I started VanHoy farms family campground in 1983. We completed and opened up Labor Day weekend 1984. We look forward to hosting events every year as we get to meet some of the finest people in the world. Much like my father and grandfather, I love to see people get together and have a great time. We welcome people from all walks of life to our farm that my parents bought in 1946.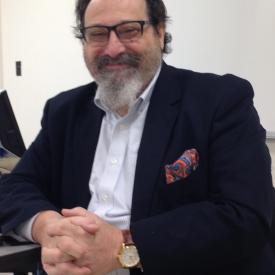 Charles Bretan He/Him
Associate Producer, GooseCast Stage
I have been attending and podcasting at The Goose since 2017. Now they've put me to work!

Dirk van der Duim he/him
Co-facilitator of The Grove, Healing Arts, and other Creative Collaborations
Dirk is a creative at heart and enjoys making and sharing art through music, photography, gatherings, conversations, technology, spirituality, and many other media. He's still trying to figure out what he wants to do when he grows up, and he is deeply grateful for the many wonderful people in his life -- from the Goose family and far beyond. It is a deep gift to make friends on the journey, with whom we can grow, enjoy life, and make great art!

Emily Wimbish She/her
Weirdness Coordinator
Whimsy/Emily is a multi-creative artist based out of central NC. Most recently she is focused on helping bring more art, weirdness, and her version of wild living to the WGF. Her art contributions include face paint, lounges, and installation art!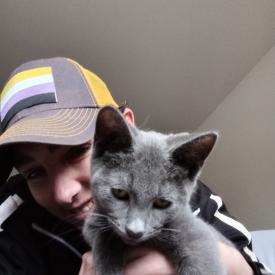 Heather Curry they/them
Chaos Coordinator Accomplice & Feed Your Mind Curator
Volunteer at Wild Goose since 2017, Heather has seen their life completely change because of the community. Their first Goose, they came alone from Michigan to see what it was all about. Coming as a volunteer on setup and tear down, they got to experience the festival fully, from start to finish. Every year has been just as life changing and they hope to continue finding ways to be involved. Heather lives outside of Detroit with two pesky and wonderful cats. Between an in-person job, another volunteer role, and the Goose, they stay busy with the intention of growing and sharing hope with others.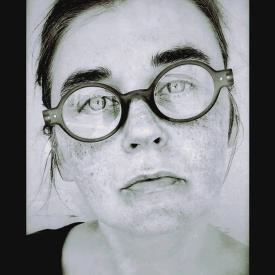 Heidi Marie Gardner they/she
Greeter, Media Maker, Researcher and Question Answerer
Heidi was formerly called to ministry and academics. Now they're a servant leader in the world of lost, forgotten, ignored and suppressed history and family stories. Heidi is an appalachian neuroqueer. A visual and theatre artist. A relationship alchemist. An enneagram practitioner. A granny witch, social worker and teacher at heart. A ritualist and a librarian, historian and genealogist. Heidi returned to the landscape of the nomadic indigenous lands in the Potomac Highlands where she was raised and labor now is largely expressed in the context of mutual aid and bartering or is freely gifted and includes intersectional community care, activism and transformative justice-- specifically within neurodivergent, queer and Black led spaces. In a long ago and far away life, they trained for ministry and taught rural first year college students world religions and the history of xianity. Bless them.

Jacqui Buschor she/her
LeadNow! Co-Captain
Jacqui is an above average home chef, a well below average home gardener, and trial-by-fire first-time bunny parent. She is an avid audiobook listener and loves a good DIY project. Jacqui is most energized by cultivating space for communities to grow and bringing diverse groups of people together to reimagine church, community, and what is possible in the world. Currently, she is privileged to do just that, serving as an ordained pastor of a small, urban ELCA congregation in Columbus, Ohio, where she lives with her partner and their bunnies, Bennie and Jett.

Jeff Clark he/him
CEO/Producer
With over five decades of hands-on social justice work and many years of production experience, I joined the Wild Goose family in 2013 to collaborate on some promo videos, and before we knew it, was appointed Technical Director, later invited to Chair the Board, and now serve as the CEO/Producer and Board Member. I'm a strategic thinker who loves both the technical and creative sides of things, and I've been lucky enough to bring my passion for both execution and creativity, grounded in a PhD in Systems and a DMin, to my Wild Goose vision. When I'm not working at Wild Goose, you might find me indulging in ice cream, dancing the night away, or going on a road bike trip. I've also had the opportunity to consult on political campaigns and direct academic con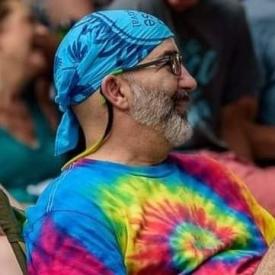 Jeff Costa He/him/his
Assistant Chaos Coordinator, Technology Nerd. Festival Teardown Volunteer Team Leader
Recently retired after 31 years in the Charlotte, NC Public School System as a Biology/Environmental Science Teacher and Computer/Data Support Analyst. My recent retirement combined with the COVID lockdown forced me to reset my priorities, allowing me to focus on family and close friends rather than the superficial noise I used to worry about. The Wild Goose Festival has fed my soul every year since 2012.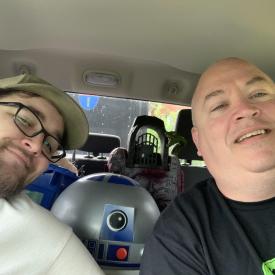 Jerry Samon He/Him
Water Team Lead
My name is Jerry Samon and I am back as the Water Team Lead for Goose. This will be my sixth Goose festival and I cannot wait to be around everyone again this year. This is one of my favorite vacations of the year as it is a family event for us. My wife, daughter and son all come and love the fact we can enjoy the spirit of the Goose and serve others. I love watching sports, cooking and collect and trade vintage toys from my youth.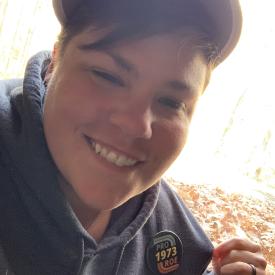 Jes Miller Hopson She/Her
Co-Lead for the Accessibility (ADA) Team - focusing on WGF being accessible and welcoming
I'm known around here as 'ADA Jes'. This will be my 5th Goose and my third year as the co-lead. This is the place where friends become framily and where we hold space to support and help each other, across differing ability spectrums. I am a social worker and enjoy connecting with folks!

Joe Michael he\him
Healing Arts Co-Host and Co-Curator
I am thrilled to be holding sacred space and supporting the healing work happening at the Healing Arts Tent as well as at the Regional Goose meetings! If you see me at the Goose, please say hi and I would love to swap a few stories about things like hiking, travel, nature adventures, and brewing beer. If you think you might like to work with me, I would love to chat about healing work, custom rituals, spiritual coaching, consulting, or serving as a wedding celebrant . I am an ordained minister in the Christian Church (Disciples of Christ) and a Druid Ovate member of the Order of Bards, Ovates, and Druids (OBOD). I lead Church as Folk, a Christ centered ministry that incorporates the wisdom of Druidry and I have a passion for integrating these traditions in service of healing, justice, and liberation. My training includes a Master in Divinity, PhD in sociology, clinical training in pastoral care, and years of professional and managerial experience.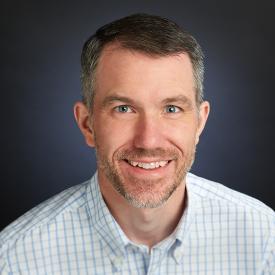 Johnathan Eshleman he/him/his
Parking Team Lead
I live in Raleigh, NC with my wife Kim, our 3 kids, and 1 spoiled dog. We've been volunteering at Wild Goose since 2014 and most of that time has been with the Ticketing team. In 2021 I moved over to parking to lead that team.

Joy Carroll She her hers
Board Chair
In 1994, Joy was one of the first women to be ordained in the Church of England. Her ministry in the inner - city embraced the needs of the poor, homeless, mentally ill, families, youth and the elderly. She was the inspiration behind the hit BBC sitcom, The Vicar of Dibley, starring Dawn French and authored The Woman Behind the Collar: The Pioneering Journey of an Episcopal Priest. As a parent, Joy was the commissioner of Little League Baseball, fundraiser, event planner, PTA President, President of the local High School Baseball Boosters and organizer of the school baseball trip to the Dominican Republic. In recent years she has enjoyed creating sea glass art with the beach glass she finds on Block Island and loves being involved with an art gallery and summer art fairs on the island. She is a founding board member and currently board Chair of the Wild Goose Festival. Joy lives in Washington DC with her husband, Jim Wallis. They have 2 adult sons, Luke and Jack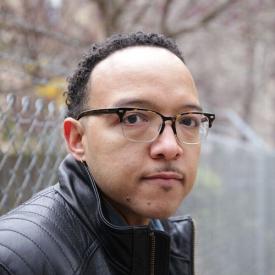 Julian DeShazier/JKwest he/him
Board Member
As a national speaker, advocate and emcee, Julian "J.Kwest" DeShazier has appeared on ABC, CBS, FOX, and Dr. Maya Angelou's "Oprah & Friends" radio program. J.Kwest is also an Emmy Award-winning musician, featured in the video "Strange Fruit," a commemoration of the Billie Holiday song and a meditation on racial violence. In 2012 he and his group, Verbal Kwest, appeared in the OXFAM and Bread for the World-produced documentary The Line, providing a critical voice against poverty and violence in the US. The Chicago native and graduate of Morehouse College and the University of Chicago is also pastor of University Church, which most recently worked on a campaign for a trauma center on Chicago's South Side. J is an adjunct professor at the University of Chicago Divinity School and McCormick Theological Seminary, and is a regular contributor to Sojourners and Huffington Post publications.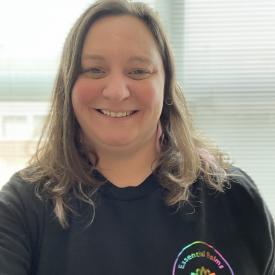 Kathy Hopson She/her
Check-In Team Lead
I found the Wild Goose Festival because of a podcast. It's a great story, you should stop by check-in to ask me about it. I've been coming to the festival for 11 years and still can't get out of the parking lot. I love check-in and all things welcoming. I want to be the first face you see after your journey to the Goose. Also willing to discuss books and dogs. I want recommendations and pictures for either.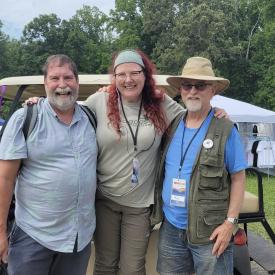 Kirsti Reeve she/her
Music co-curation. Stage manager/cat herder
Kirsti is following in the illustrious footsteps of Russ Jennings and Tommy Brown as the stage manager at the Goose. You'll usually see her by the side of main stage, waving time cards at performers in the hopes of keeping things running smoothly during the evening performances, and giving all the announcements between acts. Along with her wife Terry, she also has the privilege of listening to the many talented self-submissions for musicians, and building the musical community of the festival. For the rest of the year, Kirsti is a psychotherapist, church musician, avid reader, and knitter.

Kristen McGeorge she/her
Beer Team Lead, Thirsty Goose Enthusiast
I've been coming to the Goose since 2013, when I was told I could go into the woods with a bunch of interesting folks and drink beer while singing hymns. I've volunteered every year, and been on a bunch of different teams before finding my volunteering home on the beer team. I can be found at the beer tent pushing sours, hanging around the healing arts and studio tents, or singing, like, REALLY loud at Beer and Hymns.

Lauren Deer She
Rita's Right-hand Ranger
My first Goose was in 2019 and I was very excited to be a first aid Ranger! Ranger Rita made me feel right at home and by the end of the weekend, she was ready to let me run the show! I have enjoyed the last 2 years learning from the master, supporting her in every way! A native of Beaufort, SC, I have lived in NC for the last 13 years and serve as a Firefighter and EMT now in the Raleigh area. I also have my Doctor of Ministry in Fire Chaplaincy and work with first responders in the areas of mental health and PTSD throughout the state. My claim to fame is being the 2019 Firefighter of the Year for the state of NC. In my free time I enjoy going out in nature, especially hiking in the mountains with my 2-year-old yellow lab Banks. While Banks is jealous he can't attend the Goose, we are working hard to pursue therapy dog training so one day he can join me for special deployment of relief aid or around town at the local hospitals, bringing his infectious joy to everyone.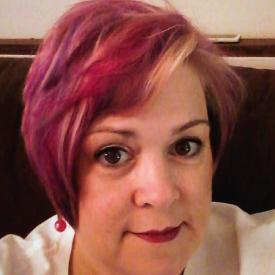 Laurie McNeece She/her
Prefestival Volunteer Coordinator
Laurie first heard about the Wild Goose Festival from a blog post after the first gathering in Shakori Hills in 2011. The following summer the family took a road trip with their son to visit a few colleges in North Carolina and attended the Goose on the way home to Tennessee. An unexpected but completely transformational experience, she has been on a Wild Goose chase ever since. In 2016 Laurie and her partner Roger felt it was time to give back to the Goose community which had so generously welcomed them by volunteering with the Setup and Teardown teams. Every year she gets excited watching the venue tents go up, seeing the twinkling lights and the artwork and the magic that happens when the Goose prepares to take flight! This year she's helping to coordinate volunteers prefestival, so she and Roger can spend the summer traveling around Alaska in the RV with Sadie the dog.

M. Corey Dandridge he, him
Board Member
After lurking in the shadows of the Goose a few years, I was summoned by Jeff Clark to play drums for the house band for the September '21 WG. However, I rebelled and decided to play with 9 Beats band for that week. I was gently scolded for that 'misstep', and agreed to join the house band at WG '22. I fell in love with the people of the Goose, and acquainted myself with the various activities, mainly the musical side. Unbeknownst to me, the love was returned to me. I was invited to join the Board of Directors in November '22. I look forward to lending my skills and abilities wherever needed. The eldest son of a pastor, I've served in various church leadership capacities as an Associate Pastor, Worship Pastor and Music Director. I currently live in the greater Philadelphia area with my amazing wife, Sarah, and our blended family of 4 children (Tyler, Easton, Emmaus, and Isabella).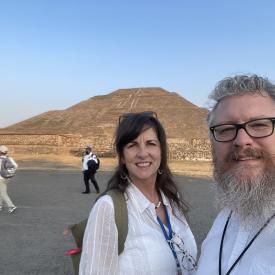 Matt Price He/Him/His
Hospitality Team Lead
I live in South Texas with my anam cara Lynda Ann. We met at the Goose in 2019 just beside Main Stage as volunteers on this team. We have four boys between us who are all young men now and amaze us every day with who they are and what they doing. We've taught in schools, preach in churches, and mentor church leaders but we find our spiritual home and vocational vitality in long walks along flowing rivers and city streets, and guiding others along their spiritual journey through deep conversations.

Michael Morrell He/His
Facilitator, Goose Whisperer
Michael Morrell is the collaborating author, with Fr. Richard Rohr, on 'The Divine Dance: The Trinity and Your Transformation,' founder of Wisdom Camp, and a founding organizer of the justice, arts, and spirituality Wild Goose Festival. Michael curates contemplative and community experiences, taking joy in holding space for the extraordinary transformation that can take place at the intersection of anticipation, imagination, and radical acceptance. Michael loves unusual experiences with friends, reading obscure nonfiction and comic books alike, and experiments in magic and mysticism. He lives with his family in Asheville, North Carolina. You can read Michael's ongoing exploration of Spirit, Culture, and Permaculture at MikeMorrell.org.

Nathan Byrd He/Him/His
Venue Host Wrangler
After 29 years as a collegiate minister, Nathan transitioned to (gasp) pastoring Milledge Avenue Baptist Church, and truly unique congregation in Athens, Georgia that is welcoming and affirming of all people. He loves to innovate and help people and organizations get to that "next step" on their journey. Since college he has believed that relationships are what give our lives meaning - relationships with a god and with others. He believes that when our story intersects with that of others in relationship and community we weave together a transformative narrative that forms the structure of society and our world. The Wild Goose Festival has fed his soul (and kept him sane) for the past decade.

Paul Wheeler he/him
Code Poet
I've been going to the Goose ever since I first heard about it and fell in love at first sight! I'm glad to have the opportunity to volunteer my dev skills to help with some of the backend support with the web application.

Randy Knight She/They
Pre-Festival Set-Up Team Lead
Many years ago, I stumbled into the Wild Goose all by accident. Since then it has changed my life for the better. I work in the non profit mental health sector of the world. I've studied psychology at a bachelors level then later received my masters in human services with a focus on mental health administration. I have a passion for making people feel heard and creating a safe space for all folks.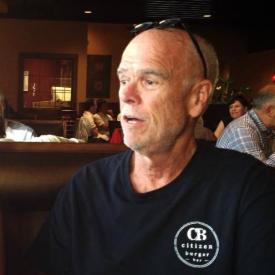 Rick Meredith he/him
Creative Director and Chaos Coordinator
Having accumulated a lifetime of experience communicating clients' messages in film, video, audio, photography, and multi-media, Rick set out on a quest a few years ago, searching for a way to use his creative talents to help "make the world a better place." He soon encountered Wild Goose and noticed that it appeared to be on a similar path. When he's not working on Goose projects, you might find him shooting or editing video, riding his road bike around Chicago, cooking, reading, watching a movie, or just enjoying some mindless activity. As Creative Director of Wild Goose, Rick also manages programming, communications, festival layout and logistics, and Wild Goose video. Rick tends to get involved in just about every aspect of Wild Goose; hence the additional title Chaos Coordinator. He spends a lot of time zooming around in a golf cart, looking for fires that need to be put out.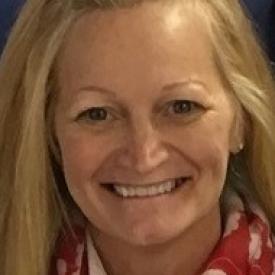 Rita She/her/hers
Ranger Rita
The best way to describe Rita is "gets it done." She has never encountered a challenge she couldn't meet. While volunteering with the Wild Goose Festival since the first festival in 2011, working on various committees at her church, and being a steadfast activist for the homeless and the LGBT community in Raleigh, North Carolina, she makes time for her husband, Mark (also a Wild Goose volunteer), her two daughters, and her three grandchildren. Rita thrives on the energy she gets from the like-minded community she has found at Wild Goose. If you are lucky enough to share the dance floor or the yoga mat with "Rita Ranger," you'll know you have found a lifelong friend.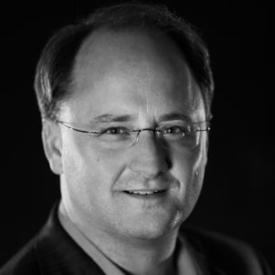 Rob Wilson-Black he/him
Board Member
President and CEO of The Faith & Politics Institute in Washington, DC, Rob is a graduate of the University of Chicago (PhD, AM) under Martin E. Marty, and received an honorary doctorate from Franklin College in Indiana. He's author of The End of College (Fortress 2021) and numerous articles. He delivered the 2022 Orr lecture at Dartmouth, given previously by Rene Girard, James Cone, Martha Nussbaum, Paul Ricoeur & Mircea Eliade. Rob served as CEO of Sojourners from 2013 to 2022, serves as chair of the Alumni Council of the University of Chicago Divinity School, outgoing Chair of the Sidwell Friends School Parents Association and on the President's Advisory Board of the University of Lynchburg, VA. He lives in Reston, Virginia with his wife of 30 years, the Reverend Juli Wilson-Black, pastor of Fairlington Presbyterian Church, and is father to Hannah (23) Claire (20) and Owen (16). They travel with him to many of the 80 countries he has visited for research, speaking, and education.

Roger McNeece he/him
RV Support Team Lead
Hailing from Southwest Virginia's coal country, Roger has spent the last 37 years living and working in East Tennessee. Newly retired, he enjoys traveling around the country in the RV with his partner Laurie and their Plott hound Sadie. A longtime devotee of the Tottenham Hotspurs, Roger has recently become a fan of the Wrexham Football Club (thanks, Hulu!) and would love to travel to Wales to attend a game at the Racecourse. Roger has been attending Wild Goose since 2012 and has volunteered with Prefestival Setup and Postfestival Teardown teams for several years. Always happy to lend a hand, Roger most enjoys the opportunity to serve others, usually just by being in the right place at the right time so he can do just that.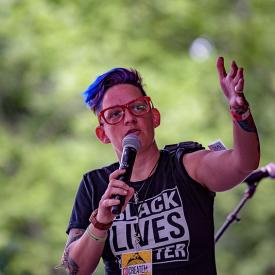 Shawna Bowman they/them
Arts Instigation and Integration
Shawna (they/them) is an artist, activist and pastor making life happen in Chicago with their spouse Jennie. Shawna has been making large scale art, paintings and installations in justice-making and spiritual spaces for years and is always seeking collaborators and co-conspirators that will help stretch our collective imagination! Most years you can find Shawna curating art across the festival, painting improvisationally at the main stage, welcoming artists in the Studio tent and directing the overall vibe of the place.

Stewart Martin He/Him
Ones and zeros
Chimichangas, kungfu, and computers . . . Anything from building systems, writing software, or playing games I've done it all, but nothing beats a good ole jam session with others.

Terry Gonda she/her
Board Vice Chair / Music Production Team
Terry's innate "middle child" nature as a Catholic-lesbian, engineer-artist, pacifist-who-works-for-the-Army comes in handy as Vice Chair of the Board for a passionate Wild Goose Family and as a builder of community. Terry first came to the Goose in 2013 with her wife Kirsti (who'd attended 2011) and they submitted to sing in 2014. Invited back the next year, they soon found themselves on the music team, helping to curate musicians, creating community, and launching Goose-in-the-Round. Terry agreed to serve on the board around 2017 and the next year Kirsti agreed to become stage manager. Besides being a wife and singer-songwriter, Terry is an Ignatian-trained spiritual director, co-pastor of a small lay-led Catholic community, an organizational development consultant, and a certified life and leadership coach. But it is the persistent aching in her soul for deeper connection with the Divine Mystery that calls her towards the identity she treasures most…a "mystic in training".

The Rev. Gaelyn Lei Evangreene She/her
Admin, Finance, and Making it Happen
The Rev. Gaelyn Lei Evangreene is the rector of St. David's Episcopal Church in Cullowhee, NC and a year round staff member for the Wild Goose Festival where she handles administration, finances, the closing communion service, and generally makes things happen! She has actively engaged in doing the work necessary to bring her full self to all she does aiming to accept process over perfection. She is passionate about preaching that connects Scripture to our daily lives and liturgy that makes space for all at the table. She loves running, historical murder mysteries, and working collaboratively to make our communities healthier and more loving places to live.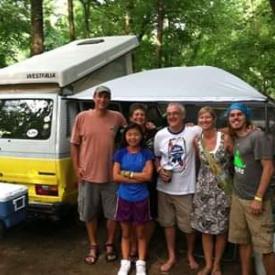 Tim Kerr He/Him
I'm the guy that bugs people for money
I'm thrilled to be serving as the Sponsor Relations Director for the Wild Goose Festival. My hope is to cultivate meaningful relationships with sponsors who share the festival's mission and values which enables us to create a diverse and inclusive space for individuals to explore spirituality, justice, and the arts. As I work to expand my knowledge of both the festival's vision and the needs of its sponsors I hope to bridge the gap, ensuring that partnerships are not only mutually beneficial but also aligned with the festival's mission. My wife of 38 years, Jan and I live in Jacksonville, Florida. We have a son Zach, Daughter in Law Catie and three grandchildren, Isabella, Henry and Benjamin Brooks. When I'm not busy curating relationships with sponsors, you can often find us engaging in community projects, supporting local art initiatives, and advocating for social justice causes.

Tommy Dillon He/Him/His
Wild Goose Board Member & Episcopal Tent Coordination
Tommy Dillon is an Episcopal priest and serves as Rector of St. Margaret's Episcopal Church in Baton Rouge, LA, and regional Dean of the Baton Rouge Deanery. Tommy has served congregations in San Francisco, CA, and Bainbridge Island, WA, and is currently a member of the Board of the Wild Goose Festival. In Tommy's world, there is no such thing as the "outcast and the stranger." His work with newly-released prisoners, people with mental illness and homelessness, and Hurricane Katrina survivors gave him fearless compassion for human needs. During his twenty-three years in ministry, parish food bank, LGBTQ+ programs, and elder ministries flourished; Diocesan, parish, and neighborhood Disaster Preparedness groups formed; connections in El Salvador were created through the Anglican Church of El Salvador, Collaborating to create beautiful liturgy feeds his soul. Good food, water aerobics, good friends, and road trips with his Whippet pal Josh reveal the Holy in the everyday world.