We're pleased to present you more of the inspiring speakers/artists you can look forward to hearing from at this year's festival. Read on to learn more about Yara Allen, Julie Clawson, Tony Kriz, Micky ScottBey Jones, Bec Cranford-Smith, Troy Bronsink, Sandhya Rani Jha and Rev. Yolanda!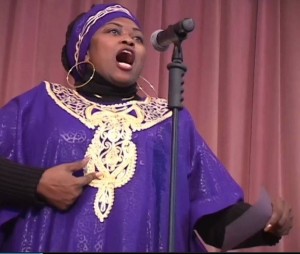 Yara Allen
Yara Allen is a seasoned cultural artist and longtime activist from Rocky Mount, NC. She is considered the "Theo-Musicologist" for the Forward Together Moral Movement. She performs movement songs that connect the cultural arts movement of today to movements of the past while integrating spoken word/poetry and the visual arts. Ms. Allen is also a Moral Monday arrestee and organizer with the NC NAACP. She is currently working on a manuscript for a book of social justice poetry.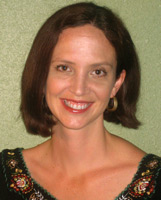 Julie Clawson
Julie Clawson is a mom, writer and former pastor who lives in Austin, TX with her two kids and two cats. Julie is a huge sci-fi/fantasy geek, wannabe foodie, theology nerd, social justice advocate and board game fan. She is the author of Everyday Justice: The Global Impact of Our Daily Choices (IVP) and The Hunger Games and the Gospel (Patheos Press).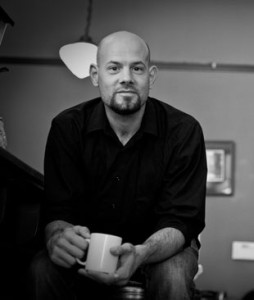 Tony Kriz
Tony is husband to Aimee, father to three courageous and creative boys, unofficial ambassador of his beloved Portland, devoted to his neighborhood, honored by his communal household, and a friend to the religious and irreligious alike. Tony is a neighborhood theologian who leads with personal confession, asking the questions that others are not willing to ask, and orchestrating epiphanies that surprise audiences. His honest writings, including his most recent book ALOOF, are helping people live an authentic faith.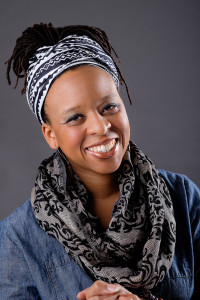 Micky ScottBey Jones
Micky ScottBey Jones is a "contemplivist" leader and organizer who hosts & facilitates conferences, trainings and online conversations, writes & speaks on a variety of topics including burnout, race & justice, theology from the margins, and curates contemplative spaces/activities. Recently named one of the "Black Christian Leaders Changing the World" in Huffington Post, Micky trains & encourages missional practitioners and faith-rooted activists through TransFORM Network as the Director of Training and Program Development.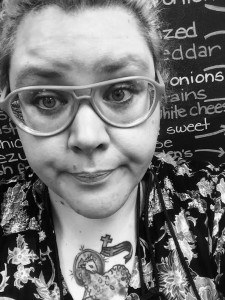 Bec Cranford-Smith
Bec self-identifies as a Bapticostal Misfit. She has been attempting to escape southern fried religiosity her whole life, but she really likes the Jesus guy and that Kenosis stuff. She works at one of Atlanta's largest homeless service agencies as the volunteer guru and catch-all. Her favorite part of the job revolves around challenging stereotypes of homelessness and working with large groups of young people – mostly missions students.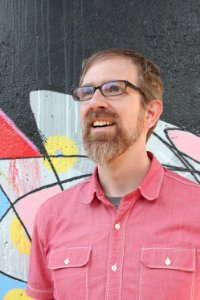 Troy Bronsink
Troy Bronsink leads retreats for creatives, social activists, and faith groups. He serves as Director of Outreach and Communication with Northminster Presbyterian Church. A singer-songwriter, he often speaks or plays music at camps and conferences, making the most of opportunities to build deeper collaborative relationships between creatives. His discussions of "Church as Art" grew into a discussion of "Life as Art", which led to his book Drawn In: A Creative Process for Artists, Activists, and Jesus Followers.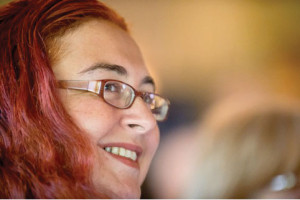 Sandhya Rani Jha
Sandhya Rani Jha serves as Director of the Oakland Peace Center, a collective of innovative non-profits working to create justice and peace in the city of Oakland and the Bay Area. Sandhya's passion is liberation ethics as an academic field and as a lived experience in urban communities. She has published Room at the Table: Struggle for Unity and Equality in Disciples History, a book about people of color in the Christian Church (Disciples of Christ), and co-wrote (with Ben Bohren and Paula Bishop Pochieca) And Still We Rise, a congregational study of transformation. Sandhya is an anti-racism/anti-oppression trainer with the Disciples of Christ, a regular public speaker and preacher.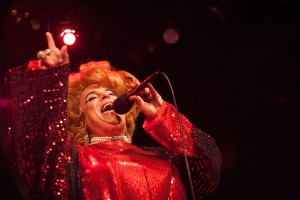 Rev. Yolanda
Born in Muscle Shoals Alabama, Rev. Yolanda has been performing as a drag queen singer songwriter and Radical Faerie for over 20 years with roots in Country Gospel music with a strong spiritual foundation. Rev. Yolanda's music ministry is "Rev Yolanda's Old Time Gospel Hour". S/He brings a message of Non Duality into every event by merging GLBT and Mainstream Popular Culture with Integrated Spirituality. With a soulful voice, a message of oneness, great costumes, and a wicked sense of humor, his/her shows and CDs emphasize love, beautiful melodies, interesting stories, and a bit of inspiration.