Inspire someone with your musical story this year at Wild Goose 2016! In the spirit of this year's Wild Goose Festival theme, Story, we invite you to submit an original song to the Wild Goose Songwriting Contest.
Categories: • Americana • Pop • Gospel • General
Deadline: April 30, 2016
Submission Fee: $20 per submission
Sponsored by: Republic Guitars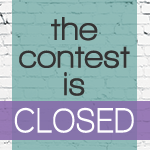 Contest Rules and How To Enter
Contest Opening and Deadline
The contest submission deadline is April 30, 2016. Top contestants will be informed by June 30, 2016.
Categories
There are four categories: Americana • Pop • Gospel • General. Judges reserve the right to reassign a song to a more appropriate category if necessary.
Final Contestants
Top contestants will perform their songs at the festival July 7-10th in Hot Springs, NC.
Original Work
All entries must be the original work of contestant. Entries shall not infringe on any copyright or any other rights of any third party. Contestant may enter multiple times. Each song will be judged separately. Each song submitted must have both instrumentation and lyrics.
Eligibility
The Wild Goose Songwriting Contest is open to any and all songwriters who are not signed to a publisher or a record company.
Judging
Phil Madeira will lead our esteemed panel of judges:
Rahsaan Barber – Multi-genre saxophonist, composer, jazz educator, Rahsaan leads the popular jazz/hiphop ensemble The Megaphones.
www.rahsaanbarber.com
Amy Stroup – Amy appears on both volumes of Mercyland: Hymns For The Rest of Us.  Her songs have been featured on countless TV shows and films.  She performs solo and as one half of Sugar & The HiLows.
www.amystroup.com
Contest winners may not re-enter the same song, nor may they re-enter in the same category they won.
There are no deadline extensions and no exceptions. Entry fees are non-refundable.
All writers and co-writers will be asked to sign the Acknowledgment of Contest Rules.

Grand Prize
A lovely Republic 317 mahogany Parlor Resonator guitar will be presented to the winning songwriter at the Goose this summer.