The Wild Goose Board of Directors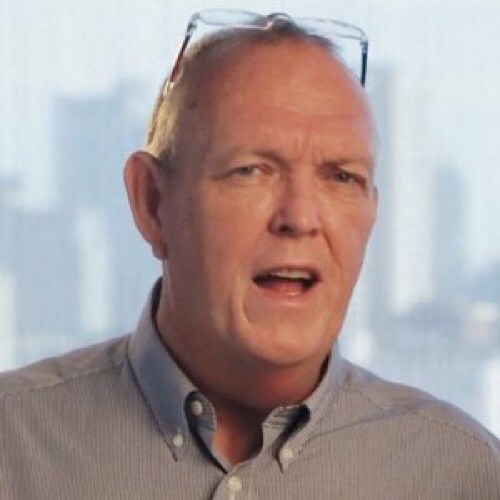 Jeff Clark
President/Producer
When Jeff isn't leading The Goose, he's probably either teaching grad students at MTSU, riding a bike, consulting in a political campaign, dancing in a club on Broadway, directing an academic conference in Chicago, or out finding the best ice cream shop in town. Jeff is happiest when he's multi-tasking. Jeff loves music and production and creating. In addition to bringing strategic thinking to The Goose, you'll find him all over the festival grounds making sure the lighting and sound are perfect. And dancing in front of the stage. Jeff is President and Producer of the Wild Goose Festival and Director of Graduate Studies in IT at Middle Tennessee State University.
Sessions:
431 Welcome
366 Spiritual Meaning of the Signs of the Times
437 Goose Talk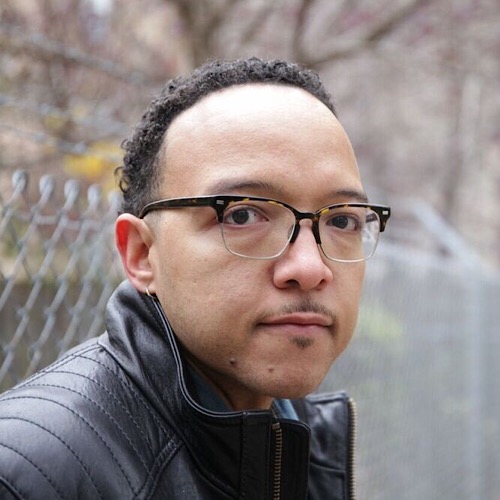 Julian DeShazier
Board Member
As a national speaker, advocate and emcee, Julian "J.Kwest" DeShazier has appeared on ABC, CBS, FOX, and Dr. Maya Angelou's "Oprah & Friends" radio program. J.Kwest is also an Emmy Award-winning musician, featured in the video "Strange Fruit," a commemoration of the Billie Holiday song and a meditation on racial violence. In 2012 he and his group, Verbal Kwest, appeared in the OXFAM and Bread for the World-produced documentary The Line, providing a critical voice against poverty and violence in the US. The Chicago native and graduate of Morehouse College and the University of Chicago is also pastor of University Church, which most recently worked on a campaign for a trauma center on Chicago's South Side. J is an adjunct professor at the University of Chicago Divinity School and McCormick Theological Seminary, and is a regular contributor to Sojourners and Huffington Post publications.
Sessions:
278 Gathering The Goose
381 Musical Performance: J.Kwest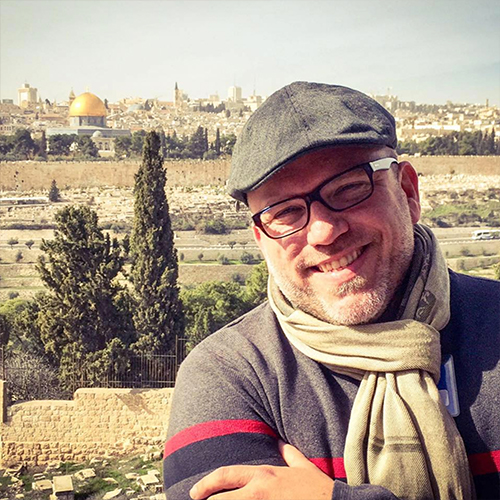 Tommy Dillon
Board Member
The Rev. Tommy Dillon is Rector of St. Margaret's Episcopal Church in Baton Rouge, LA. In Tommy's world, there is no such thing as the "outcast and the stranger." His work with newly-released prisoners, with people suffering mental illness and homelessness, and with Hurricane Katrina survivors gave him a fearless compassion for human need in Louisiana before moving to the West Coast in 2006. While serving as priest in San Francisco and the Seattle Area, LGBT, parish food bank, and elder ministries flourished; Diocesan, parish, and neighborhood Disaster Preparedness groups formed; and connections in El Salvador were created through the Anglican Church of El Salvador and Foundation Cristosal.
Tommy serves on the Boards of the Wild Goose Festival and the General Theological Seminary of the Episcopal Church.
Collaborating to create beautiful liturgy feeds his soul. Good food, good friends, and road trips with his Whippet pal Josh reveal the Holy in the everyday world.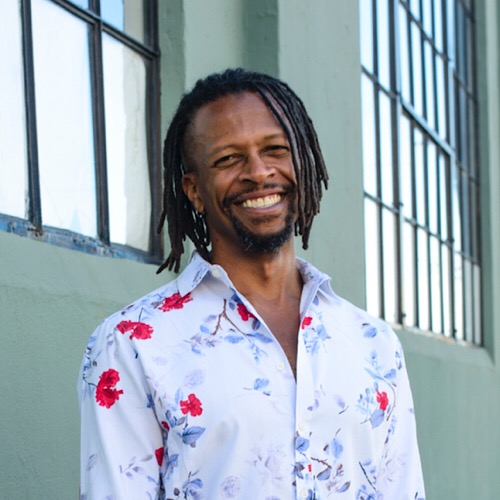 Adam Dyer
Board Member
Reverend Adam Lawrence Dyer is the Lead Minister at First Parish Cambridge, Unitarian Universalist Church in Cambridge, MA. He is thrilled to return to Wild Goose as a proud member of the Board. His ministry and writing focuses on embodied faith and exploring the intersection between race, sexuality and religion. A graduate of the Pacific School of Religion, he also holds a certificate in Sexuality and Religion and was the 2017 recipient of the Paul Wesley Yinger preaching award. His book of poetry/meditations Love Beyond God was published in 2016 by Skinner House Books. At First Parish, he is deeply engaged in ministry to address issues around homelessness supporting the work of youth shelters, meals programs and programs to support the elderly remaining in the home. In addition to serving First Parish, Adam is also the Unitarian Universalist Chaplain at Harvard University.
www.spirituwellness.org/
Sessions:
321 God is the Fact That…Living to Die – Mortality and Faith
338 Creative Defiance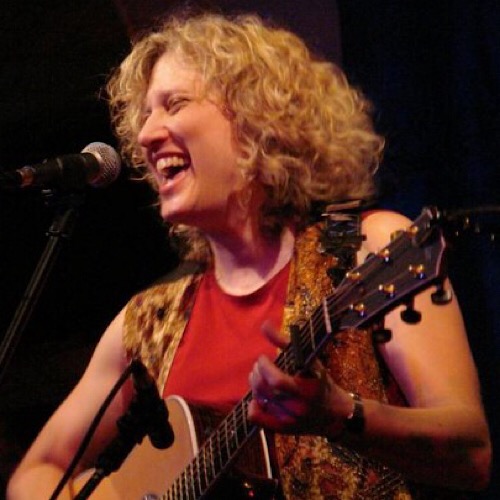 Terry Gonda
Music Curation/Board of Directors
Teresa Gonda is a wife, an Ignatian-trained spiritual director, a singer-songwriter, a Catholic music minister, an engineer, and an organizational development consultant. But it is the persistent aching in her soul for a deeper connection with the Divine Mystery that calls her towards the identity she treasures most: a "mystic in training".
Drawing from the complexities of her own journey as a Catholic, lesbian, engineer, artist; Terry Gonda has been weaving stories of hope and inspiration through song for over 30 years. Her voice is strikingly soul-stirring, yet it is her passion, humor, and raw vulnerability that connect deep within the listener. Traversing genres of folk, pop, country and coffeehouse rock; she pairs her powerful vocals with skillful and playful guitar – from dynamic rock rhythms to delicate harmonic-laced finger style.
www.terrygonda.com/
Sessions:
269 Roman Catholic Mass
328 Goose in the Round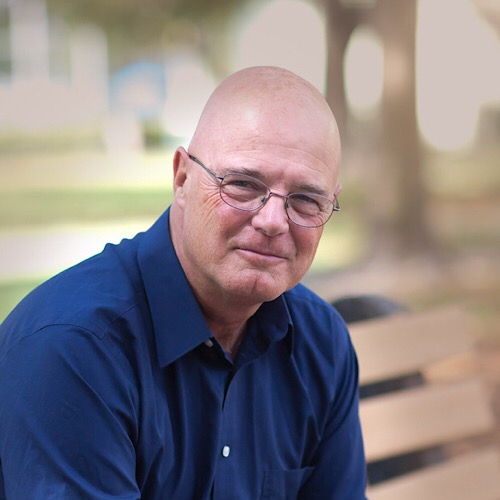 Brian McLaren
Board Vice-Chair
Brian D. McLaren is an author, speaker, activist, and public theologian. A former college English teacher and pastor, he is a passionate advocate for "a new kind of Christianity" – just, generous, and working with people of all faiths for the common good. Notable among the many books he has authored are: "A New Kind of Christian", which won Christianity Today's "Award of Merit" in 2002; "Everything Must Change" tracing critical ways in which Jesus' message confronts contemporary global crises; and We Make the Road by Walking, marking a turn toward constructive and practical theology. His 2016 release, The Great Spiritual Migration, has been hailed as his most important work to date. Brian is married to Grace, and they have four adult children and five grandchildren. His personal interests include wildlife and ecology, fly fishing and kayaking, music and songwriting, art, history, and literature. www.brianmclaren.net
Sessions:
209 How did we get here and where are we going
226 Brian McLaren, Topic TBD
278 Gathering The Goose
128 Taking to the Social Streets
87 A Dialogue With Brian McLaren and Reverend Trier
335 Creating Congregational Change
Joy Wallis
Board Chair
Joy Wallis was one of the first women ordained to the priesthood in the Church of England in 1994. She was the real-life Vicar of Dibley and the inspiration for the 1994 BBC comedy series of the same name. She's the author of Beneath the Cassock: The Real Life Vicar of Dibley, and The Woman Behind the Collar. Joy and her husband, Jim Wallis (Soujourners), live in Washington, D.C. with their two children, Luke and Jack.
https://www.joycarrollwallis.com/
Sessions:
200 How to get the most out of the Goose
389 A Conversation with Joy Wallis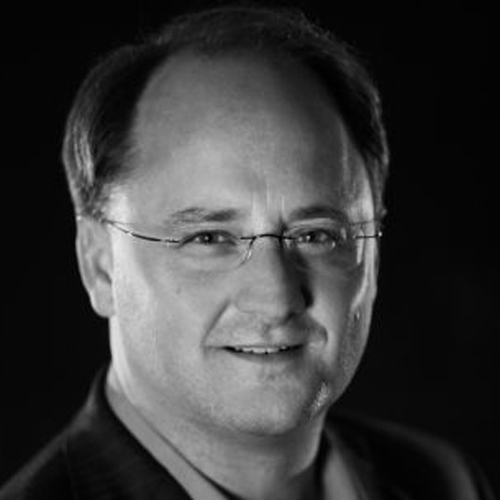 Rob Wilson-Black
Board member
A graduate of the University of Chicago (PhD, AM) under Martin E. Marty, and the University of Richmond, Rob is the author of numerous articles, blogs, podcasts, and a forthcoming book on religion and education. He has given talks on campuses throughout the world, including UC-Berkeley, Northwestern, Georgetown, the University of Chicago, the University of Cape Town, and the Pontifical Gregorian University in Rome. Rob has been CEO of Sojourners since 2013, and serves as co-chair of the National Museum of American Religion Board; on the Alumni Council of the University of Chicago Divinity School, Sidwell Friends School Parents Committee on Equality, Justice and Community; and the Wild Goose Festival Board.
He lives in Reston, Virginia with his wife of 23 years, the Reverend Juli Wilson-Black, a Presbyterian minister, and their children Hannah (15) Claire (12) and Owen (8). They travel with him to many of the 65 countries he has visited for research, speaking, and education.
sojo.net/biography/robert-wilson-black
Sessions:
206 Democracy in Chains
And the people who keep the Goose in flight
Listed alphabetically