Bridging Faith with Action
JUSTICE CAMP
Pre-Festival Offering
Thursday July 12, 2018
9 am – 5 pm
cost: $59.00
Sponsored by

A faith without works is incomplete.
This year's Justice Camp seeks to privilege voices that are historically marginalized by bringing together the African American and Latinx voices of faith organizers and leaders. Bringing these voices together not only helps enliven faith with action, but also bridges together these two communities in critical ways by helping to tell the story of struggle and justice through several lenses.
Join us for a day of powerful conversations. Justice Camp will:
Provide a history of the Southern Freedom Movement
Unmask the Puerto Rican Struggle for LGBTQ justice and the religious violence that has materialized over decades
Expose the relationship between LGBTQIA inclusion in churches and white supremacy's impact in the conversation of inclusion
Include a presentation on Christian Supremacy
Conclude with a panel discussion in the afternoon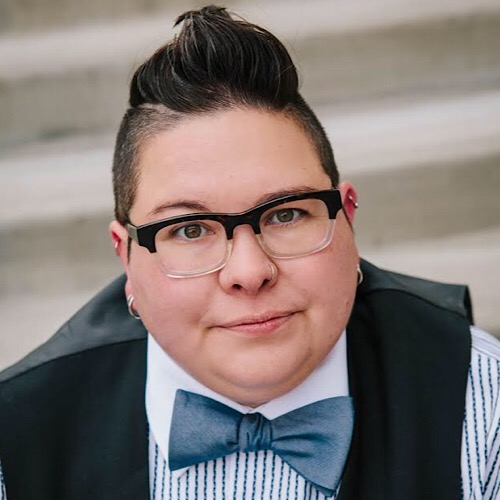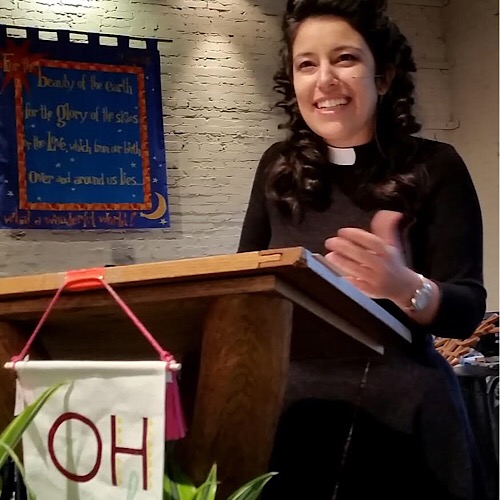 Alba Onofrio
Rev. Alba Onofrio (a.k.a. Reverend Sex) is a Southern Appalachian First-Gen Latinx Queer Mama Evangelical Femme who lives and loves in la Lucha with QTPOC folks as a Spiritual Healer and Bruja Troublemaker to combat spiritual terrorism, reclaim Guad, and eradicate shame and fear wherever they are found.
As the Spiritual Strategist for Soulforce and a Co-founder of the Sexual Liberation Collective, Rev. Alba Onofrio trains across the U.S. and internationally on decoding white Christian Supremacy and healing internalized religious-based trauma in order to rebuild our ethics and reclaim our sacred desires and spiritual practices. They also serve as Evangelist-Missionary at Jubilee Interfaith Community in Asheville, NC.
www.ReverendSex.com
www.Soulforce.org
Sessions:
Justice Camp Pre-Festival Event
186 Decolonize-Heal-Reclaim
46 Surviving The Tyranny of The Now
289 Loving Our Way to Freedom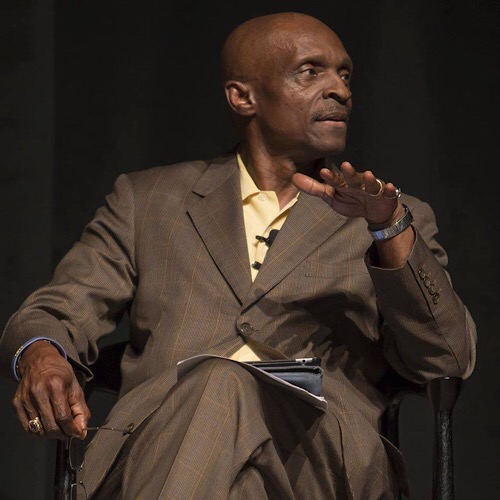 T. Anthony Spearman
Rev. Dr. T. Anthony Spearman is the senior pastor of St. Phillip A.M.E. Zion Church in Greensboro, the third vice president of the North Carolina Conference of NAACP Branches, and a candidate to become the civil rights organization?s next permanent state president now that Rev. Dr. William J. Barber II is stepping away from the post he?s held for 12 years. He is a key leader in the Moral Monday and Forward Together Movement that has brought national attention to the broad coalition of social justice organizations that are working together to change recent legislation in N.C. such as denying the expansion of Medicaid, significantly reducing access to early voting, eliminating Sunday voting, cutting unemployment benefits to long-term unemployed people, and budget cuts that reduced the number of teachers in public schools. During his time in Greensboro in the 90"s, Dr. Spearman was a member of the Pulpit Forum, a group of primarily African-American ministers who stood in solidarity with Greensboro K-Mart workers.
Sessions:
Justice Camp Pre-Festival Event
311 T. Anthony Spearman – TBD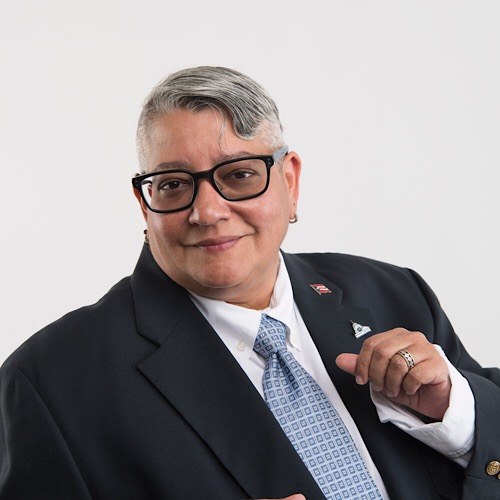 Lisbeth Meléndez Rivera
Lisbeth Meléndez Rivera is a 30+ year veteran of the LGBTQ and Labor movements. Lisbeth has extensive experience organizing and training at the intersections of sexual orientation, gender identity, and culture specifically as they relate to communities of color. Lisbeth has crisscrossed the country training workers and community leaders in organizing, leadership development, and community building strategies from a grassroots perspective. She has also done extensive work supporting LGBTQ leaders in America Latina.
Currently, Lisbeth, is the Director of Faith Outreach & Training at the Human Rights Campaign, where she works with people of faith across denominations to ensure we can be who we are, love who we love, and practice our faith free of judgement.
Lisbeth ia a biologist and sociologist by education, with a solid Jesuit and SND formation that makes her passions flare and her days move forward. Today Lisbeth lives in Hyattsville, Maryland, alongside her wife, Lisa Weiner- Mahfuz, and their chosen family, both human and furry!!
Sessions:
Justice Camp Pre-Festival Event
196 Lisbeth Melendez-Rivera Topic TBD
390 A Conversation with Lisbeth Melendez Rivera
272 Just As They Are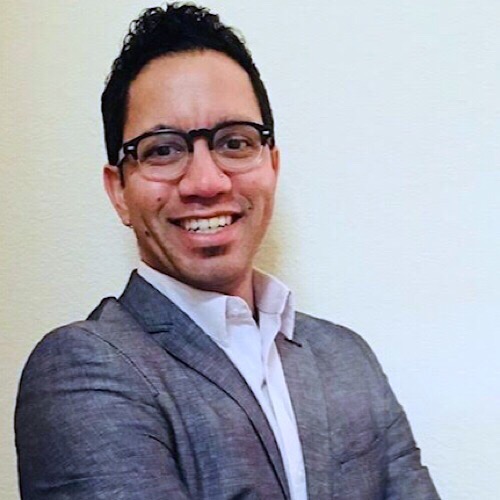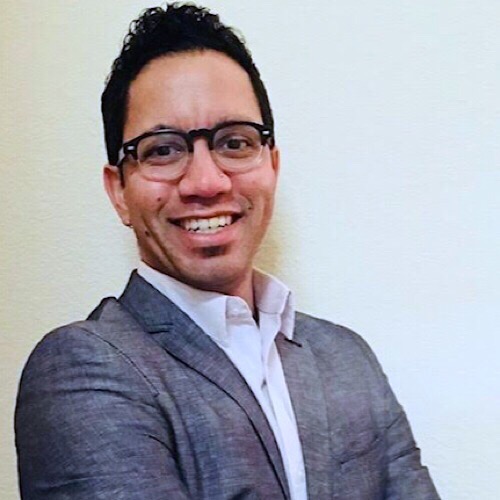 Jared Vázquez
Jared Vázquez is the Associate Director of International Diversity and Inclusion for the Metropolitan Community Churches. He has also spent the last six years working on a Ph.D. in Theology, Philosophy, and Cultural Theory at the Iliff School of Theology and the University of Denver. Jared brings with him over ten years of experience in leading, facilitating, and developing dialogue around diversity and inclusion in both secular and religious spaces. He has taught in formal and informal settings. As an adjunct professor at Iliff, Jared teaches a diverse population of M.Div. students how to engage and lead their churches with regard to issues of diversity and inclusion. This work reflects Jared's passion of bringing people together to have dialogue that matters as well as his academic work which has focused on theologies of inclusion and the effects of religious and social politics on the lives of queer folk.
Sessions:
Justice Camp Pre-Festival Event
289 Loving Our Way to Freedom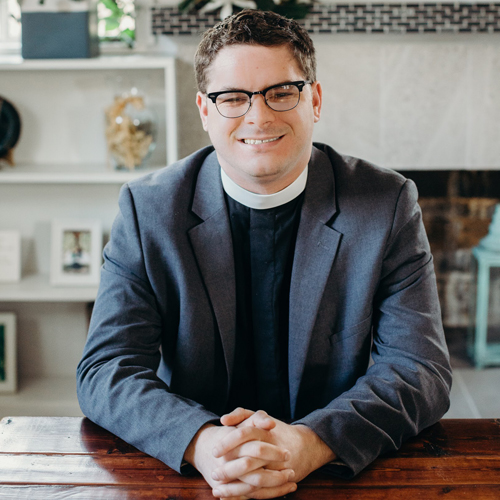 Robert Wright Lee, IV
The Reverend Robert Wright Lee, IV is a pastor, professor, activist, and author. He currently writes for a number of religious and secular outlets and recently appeared on MTV at the Video Music Awards to speak out against white supremacy and racism.
Check In for pre-festival events will be available on Wednesday from 1 pm to 5 pm, and Thursday from 7am to 9 am.
If you're tent camping, there's no additional campsite charge for Wednesdsy night.
Some campsite locations are restricted due to large venue tent construction in several areas.
RVr's will need to purchase an additional night.