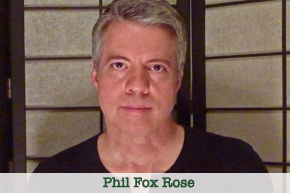 Phil Fox Rose is a writer, editor and content lead, with a blog at Patheos, and an upcoming book about cultivating serenity in everyday life. He's a leader at  St. Lydia's dinner church in Brooklyn, content manager of Busted Halo, and a Living Faith, On Faith and OSV contributor. Phil was an early U.S. Green leader, worked on national and state election campaigns, party leaderships and activist movements, and was Housing Works' content director. Phil has practiced centering prayer meditation for 20 years; leads Contemplative Outreach in NY; facilitates a sitting group; and has organized contemplative workshops and retreats.
Talk – Freedom from Struggle: Meditation To Ground You While You Work for the Liberation of Others
In working for justice and liberation for all, it's easy to get caught up in the struggle, attached to things you're working to change, imprisoned by anger, burnout and frustration. Meditation cultivates a posture of working toward goals without attaching to outcomes — free to use your full energy effectively for the good of all. Join Phil Fox Rose, meditation teacher and author of an upcoming book about contemplative practices in everyday life. We'll start with brief instruction for those new to meditation, sit together in silence, then discuss how meditation, Christianity and justice work fit together.